Bring bachelorette party décor dreams to life
Your best friend has been pinning, plotting, and planning her wedding for months.
Now it's your turn to step up to the plate and hit the bachelorette party plans out of the park.
And while it may seem like a daunting task — finalizing the location, lodging, activities, and managing the many personalities that come with bringing together different friend groups — one thing that is absolutely in your control is decorating.
So, as you start to ruminate on how to properly adorn the festivities, these are a few things to keep in mind:
Land on a bachelorette party theme
Go online and you'll find a plethora of pun-ny themes to drum up excitement for the weekend of shenanigans. However, as you contemplate a theme, take into account the location of the party.
For example, 'Vino before Vows' goes nicely for a weekend getaway in wine country. 'Let's Get Nautical' or 'Final Fiesta' can be considered for a beach or Mexican escape. If the bachelorette is being held in a city, 'Disco Bride,' 'Wiggin before the Wedding,' or a 90s throwback are themes that are fun and allow you and friends to get dressed up and hit the town.
Pick a color scheme
Once you have your bachelorette party theme, find a color palette that complements it. If she "Found Her Main Squeeze," or is having her 'Last Splash, Mermaid Bash,' then consider oranges, yellows or blues, greens, and purples, respectively.
For the bachelorette below, the theme is '[Bride's Name] Last Syrah,' and the colors included a mix of maroon, mauve, rose gold, and pinks.
Go all in
Once you've checked the above boxes, personalizing the decorations for the weekend is super simple. Below are some quick and easy bachelorette party decorations you can bring to life with your Cricut.
Bachelorette party balloon boxes
Scroll through picture-perfect party images and you'll be hard-pressed to not see balloon boxes gracing the scene. Customize these boxes for every occasion — birthdays, baby showers, and bachelorettes – in Design Space and with Cricut Premium Vinyl™ – Removable.

Personalized matching shirts
Say what you want about matching shirts, but they really do bring uniformity and a sense of togetherness, especially when you're trying to bring strangers together. Create custom shirts in Design Space, use your Cricut to cut Everyday Iron-on Vinyl and Cricut EasyPress™ 2 to transfer the vinyl.
Check your t-shirt material and the Cricut Heat Guide to ascertain heat and the length of time it will take to make the shirts.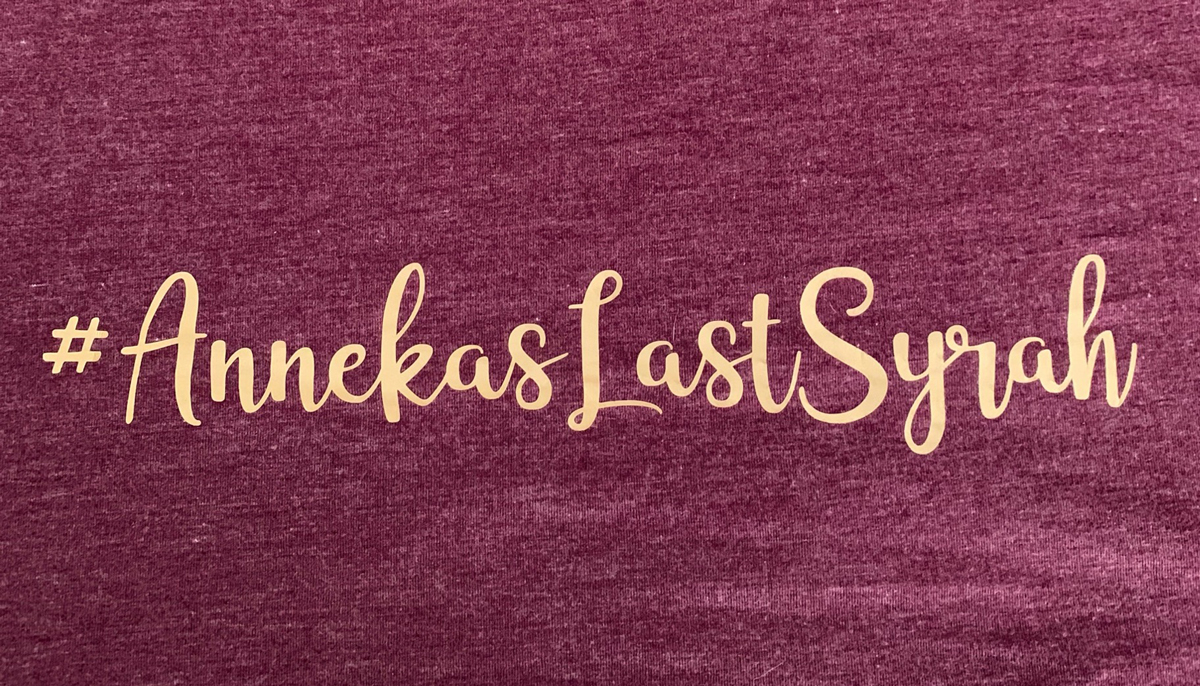 Once done, sit back, relax, and take in the fruits of your labor. Your bestie will thank you for it.