How Brandy Chenoweth of Dog Friendly SLC grew her business with Cricut
Brandy Chenoweth wanted a Cricut cutting machine for her volunteer efforts at the Make-A-Wish Foundation. She saw fellow volunteers using Cricut machines to make custom T-shirts, water bottles, and other items to curate personalized experiences for wish recipients and wanted to do the same. Her wish came true when she received a Cricut Explore Air 2 bundle "with all the things" for her birthday. Since then, she has made cheer bows, backpacks, hats, water bottles, and even shoes for Make-A-Wish recipients.
It was this experience that gave her the idea to use Cricut for her business, too. Brandy looked at pricing from on-demand printers and various sticker vendors but found them to be quite expensive for the small quantities she hoped to source.
When I started looking at profit margins, I felt like it made a lot more sense to just make product myself knowing that I had a Cricut machine.
It was intimidating at first, she admits. "I wasn't sure how time-consuming it would be or how I would source my materials." But, as she began using her Cricut machine for business… "It was really a lot easier than I thought it would be," she confesses.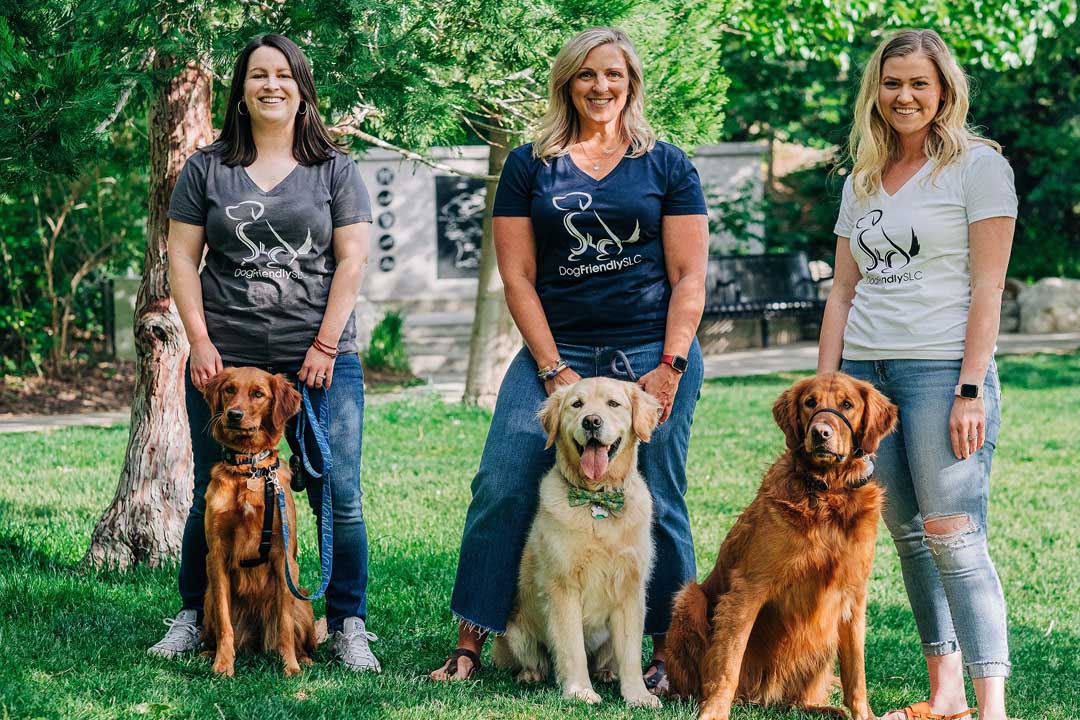 Shortly after Brandy moved to Salt Lake City and got Scout, her golden retriever, she couldn't find reliable information on where to take him. "There were a few resources out there, but they weren't necessarily reliable," says Brandy. So, she took matters into her own hands and started a guide to dog-friendly areas, businesses, and events.
In October 2018, Brandy launched DogFriendlySLC with Scout, an Instagram account that chronicled their journeys together. After all, "there's nothing better than checking out some of the best places in Salt Lake City (than) with your best friend." Right?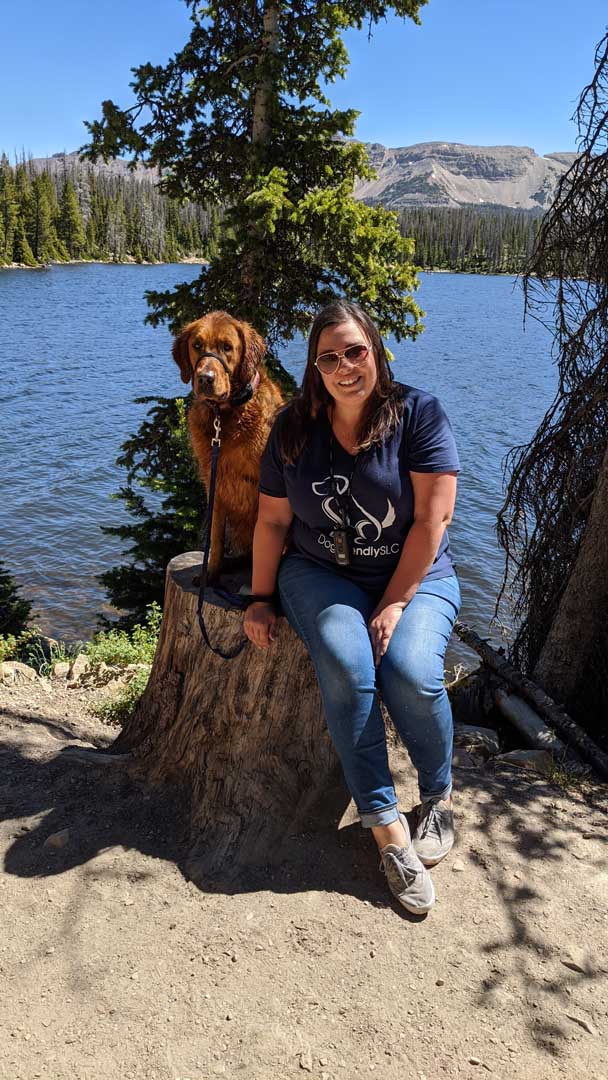 There was such a demand for the information she provided, Brandy decided to launch a website, DogFriendlySLC.com, in June 2019. Following the success of the website, she began selling product to boost profits with the small business she had established.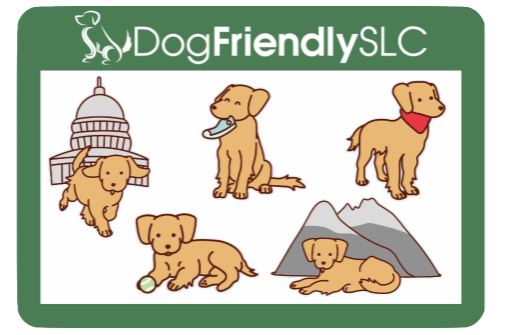 At first, Dog Friendly SLC started with just car decals, or "permanent vinyl decals" as our Cricut community may also call it. Then, Brandy ventured into "die cut" stickers and "kiss cut" stickers. She found online resources that taught her how to adjust pressure settings on her machine and create sticker sheets. She discovered ways to layer images in Design Space® to add dimension and "learned a lot about stickers." Though, bigger profits came when she added T-shirts into her product line.
We're talking about a 40-50% difference in profit margin, which is huge.
She made significantly higher margins on T-shirts she made with her Cricut machine than sourcing it out to other vendors. The profits "just weren't there" when using vendors. However, additional profits weren't the only driving factor in using her Cricut machine to help her small business.
"I'm really hardcore on quality so I was a little worried that with print-on-demand, I wasn't seeing every product that was going out," Brandy says. "As a person that was trying to make a first good impression from the get-go, I wanted my product to look great and last long, and using my Cricut gave me that control."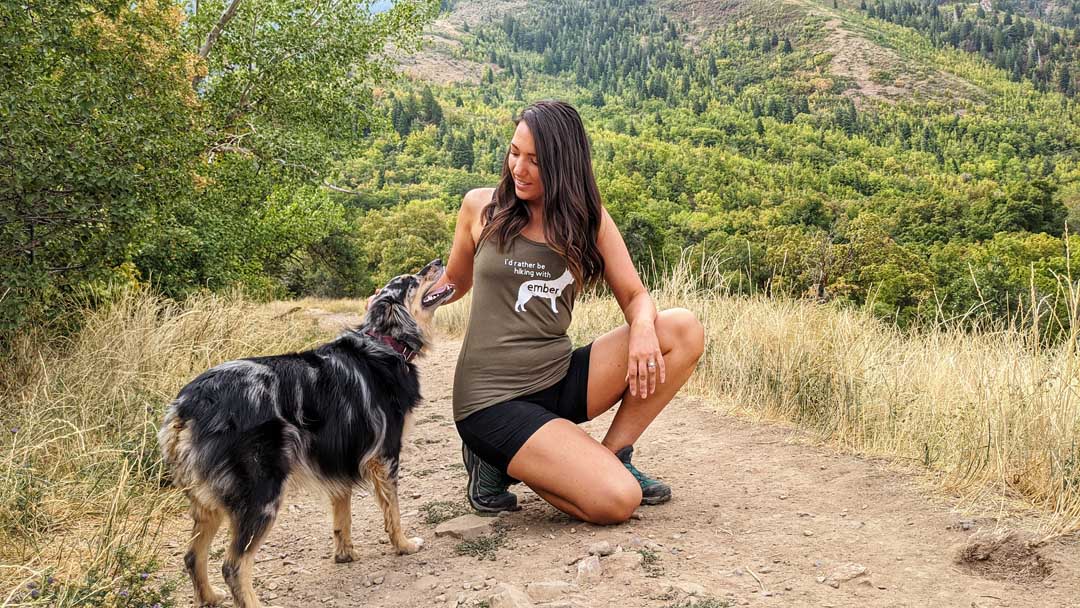 Another factor in using her Cricut machine for business? Many small businesses have limited budgets, and "when you have no sales numbers to back it up, you're going blind." Brandy finds that she doesn't really need to keep too much inventory on hand. "The nice thing about Cricut is order minimums," she says. She manufactures everything on-demand and as needed except for stickers. She is always armed with decals for dog-friendly businesses and stickers since she almost always has all the materials to make everything. The trick to not needing inventory for her apparel products? She works with a local wholesaler who provides easy will call ordering and (now, in 2020) same day courier service.
My business has grown significantly since using Cricut. I bet we have more than doubled in profits and in reach.
Recently, Dog Friendly SLC just launched customized tees, and "that's the other great part," Brandy mentioned. "I can't preorder something that custom (through a vendor)." But, using her Cricut Explore Air 2, she can do it just as easily as her other apparel items. Bonus: These customized tees have been her biggest product launch yet.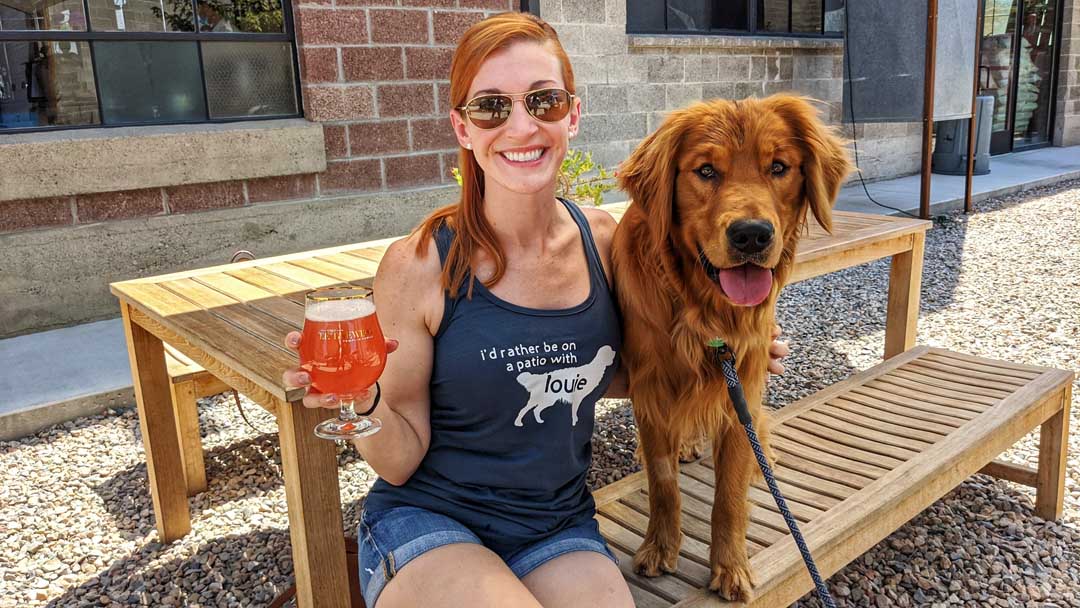 "There's a lot to be said about the branding implication too," she adds. Selling her own products has gained Dog Friendly SLC more and more brand recognition. "There's something to be said about other people wearing your logo."
So, how do you also boost your small business with your Cricut machine? Well, first, get organized. "I didn't account for the organization," she says. Decide what you can do beforehand and what you need to do as an order comes in. Brandy notes she added a second table and needed a bit more room then she originally planned when starting this side of her business. She also recommends the following must-have accessories (aside from the machine, of course):
Don't use an iron. "I started with an iron and I thought that was good enough," she says. "I thought it would be fine, but it wasn't fine." Brandy recommends the EasyPress because "the consistent pressure and size from a heat standpoint was so much better." She brought up another point: what setting is 315° F on an iron? Is it a "7" or maybe "poly-cotton blend"? The Cricut EasyPress "made the whole process easier, smoother, and faster because I wasn't spending so much time worried about how my iron would work out."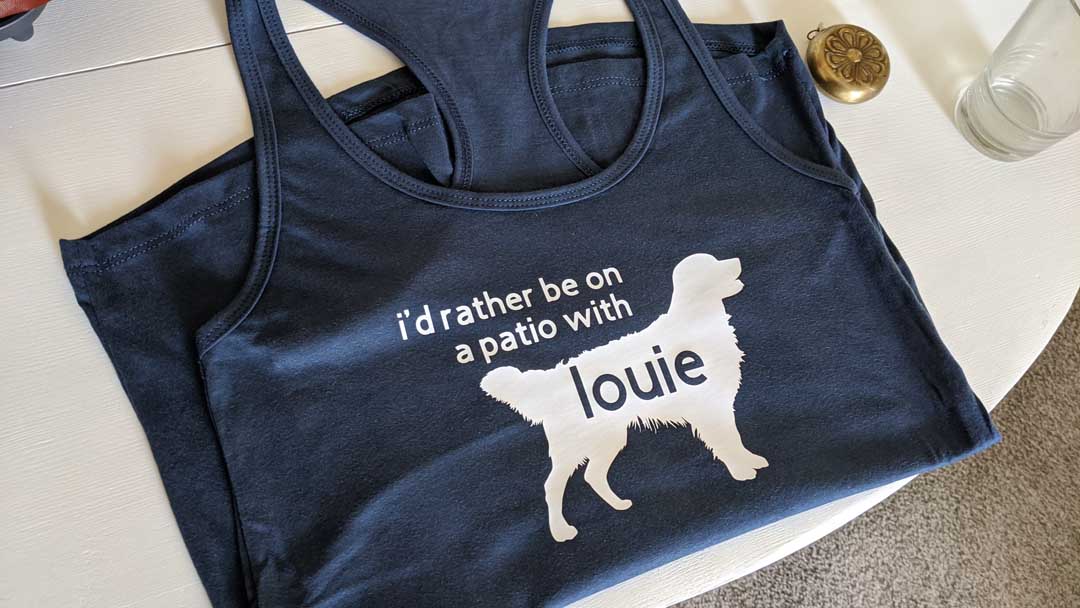 Okay, what are you waiting for? Go out and use your Cricut machine to help your business! Especially, "if you were going to sell less than 100 pieces a month, having a Cricut is a no-brainer," says Brandy. She has recouped her costs within 1-2 months, whereas "it probably would've taken me 6 months to a year" if she had gone with a vendor.