When Alyssa Healy isn't playing Cricket, she's creating with Cricut
Successful Australian women's Cricketer, Alyssa Healy, never considered herself, in her own words, "overly creative."
But with 2020 being a year unlike any other in our lifetime, she discovered a "whole new creative world outside of Cricket" – the wonderful world of Cricut!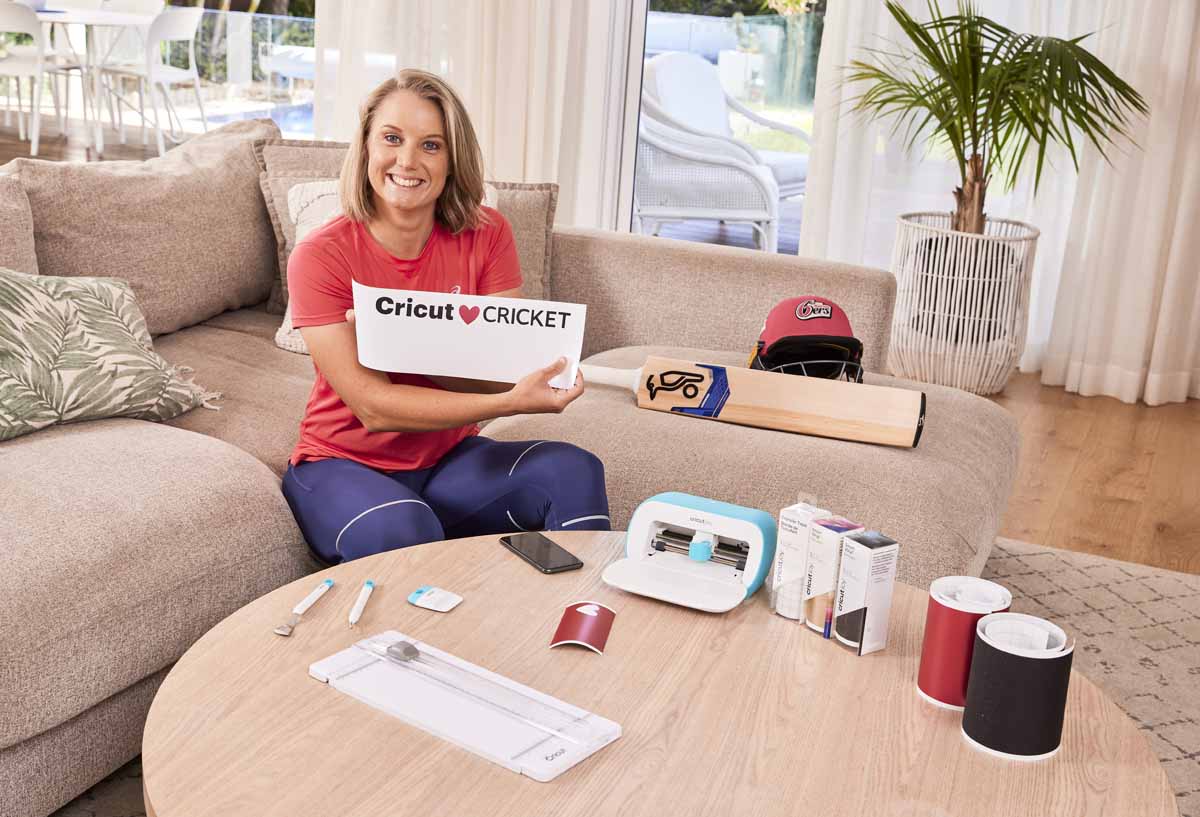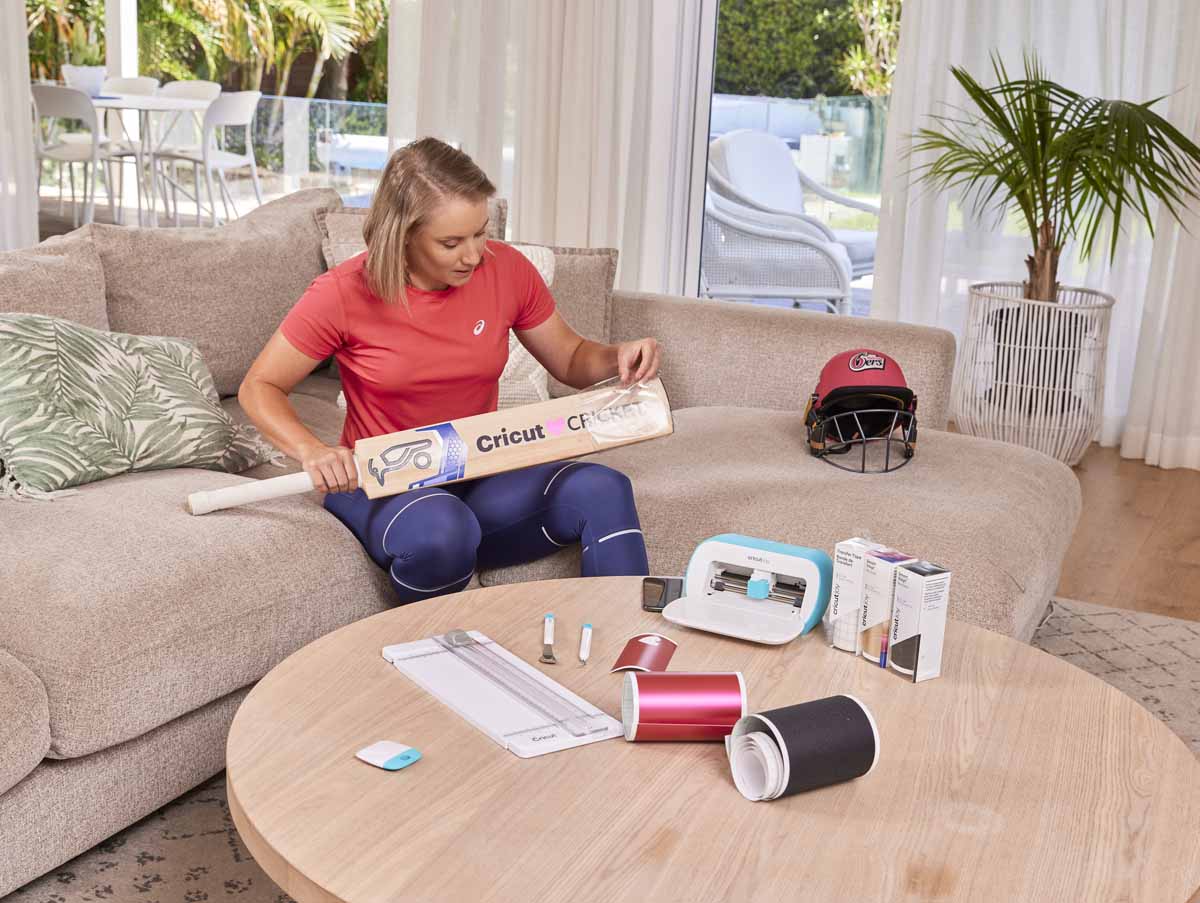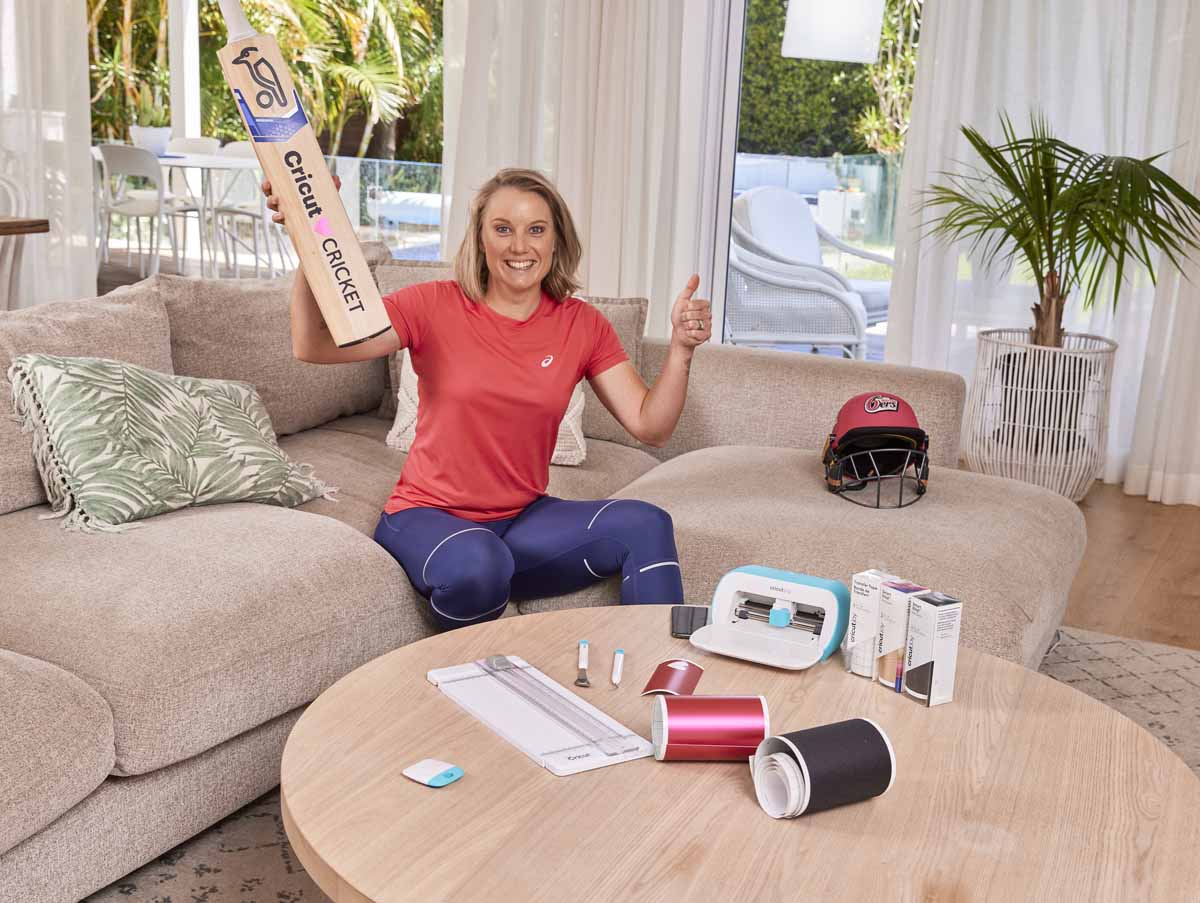 ---
The year that was…
With the pandemic hitting in 2020, life changed dramatically. For the world of professional Cricket, this was no different.
"2020 was a challenging year for everyone, being isolated from our loved ones and unable to do things as we normally would," says Alyssa.
As part of the regulations around professional Cricket games, players were required to isolate within what is called a "Hub" for the entire season, separated from family and friends for weeks and sometimes months at a time.
"Adjusting to this new COVID world has been tricky for us Cricketers, lots of new rules and living in Hubs. Whilst it has been challenging, it has also enabled me to enjoy some of the things I perhaps took for granted in the past."
With life in the Hub fairly "monotonous," Alyssa found her days becoming a bit like Groundhog Day…
"You wake up and train or play, and then head back to the hotel to try and kill off the rest of the day, in a small, confined space. I really struggled finding extra activities to keep me entertained in my hotel room and had literally watched everything on Netflix."
---
A new creative outlet
With Alyssa searching for new things to do, she came across Cricut for the very first time.
I was very intrigued to see how it all worked and amazed at all of the projects people had created with one little machine!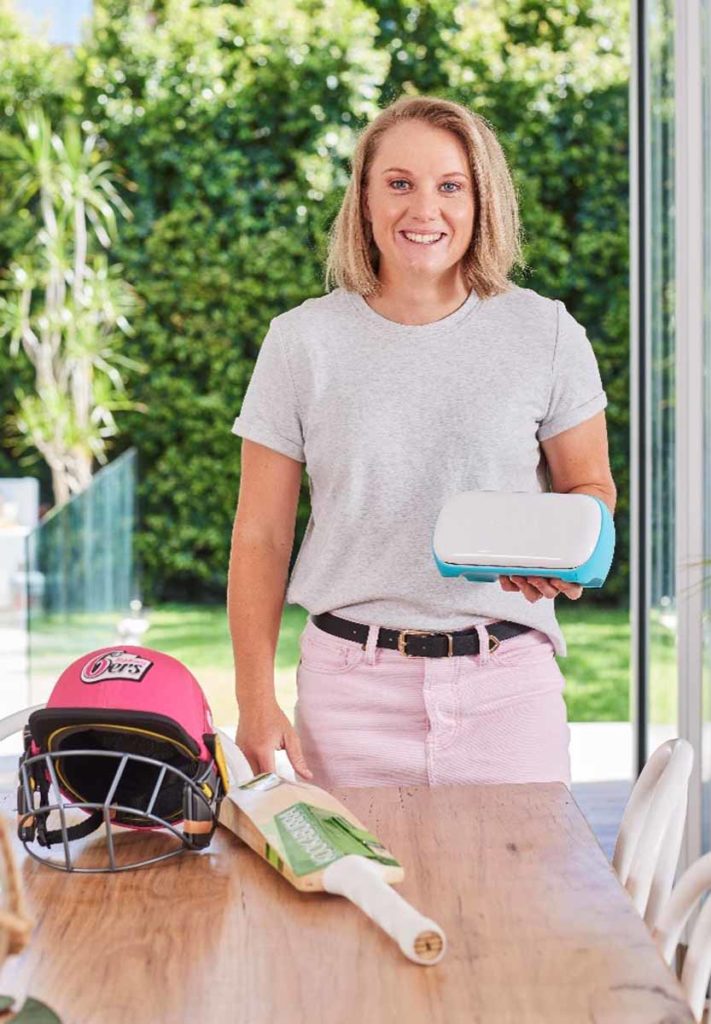 Despite her beginner's nerves and doubts in her creative abilities, Alyssa gave Cricut Joy® a go. "It has opened my eyes to a whole other world outside of Cricket and I'm excited to keep exploring the amazing things I can create."
"It honestly gave me something new to do every day, to break up the monotony of the Hub! I made a few different things for some of my teammates and opposition players and I loved exploring and learning about all the amazing things I could create with my Cricut Joy. It kept me entertained for hours and enabled me to take my mind off Cricket and to recharge my energy for the next day."
The Cricut Joy is a fantastic machine simply because it is so portable. It can create many amazing things and yet I can fit it in my suitcase and take it with me wherever I'm touring.
---
Celebrating her team
Armed with her new Cricut Joy at the ready, Alyssa experimented by making some fun things for her teammates to help lift spirits.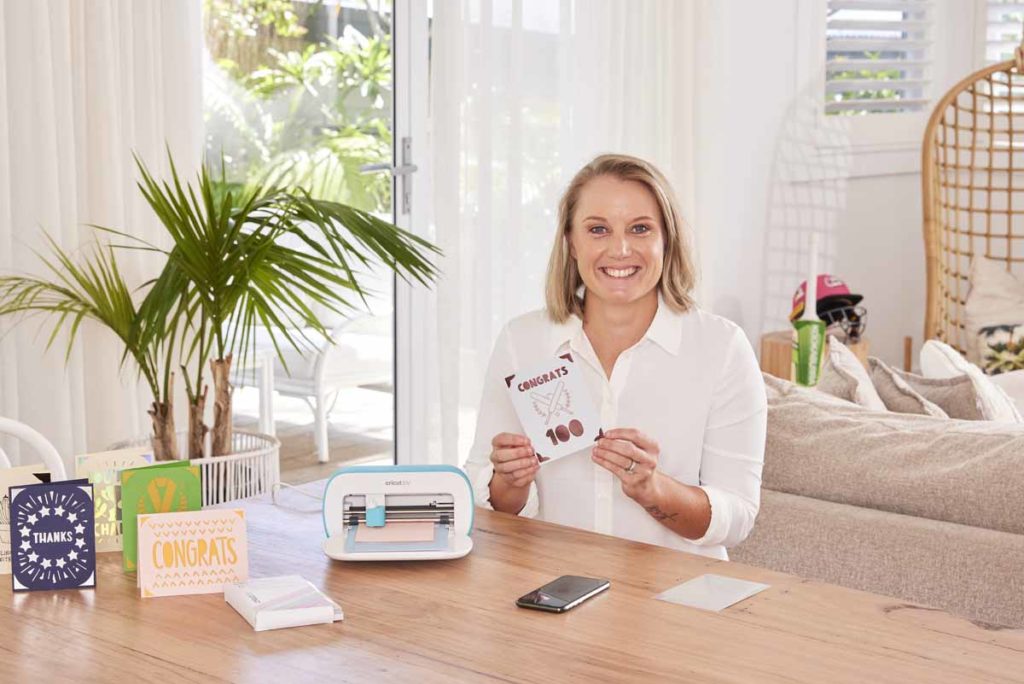 While in the Hub, Alyssa got busy making "some iron-on logos for teammates caps, so that we can distinguish our own from others."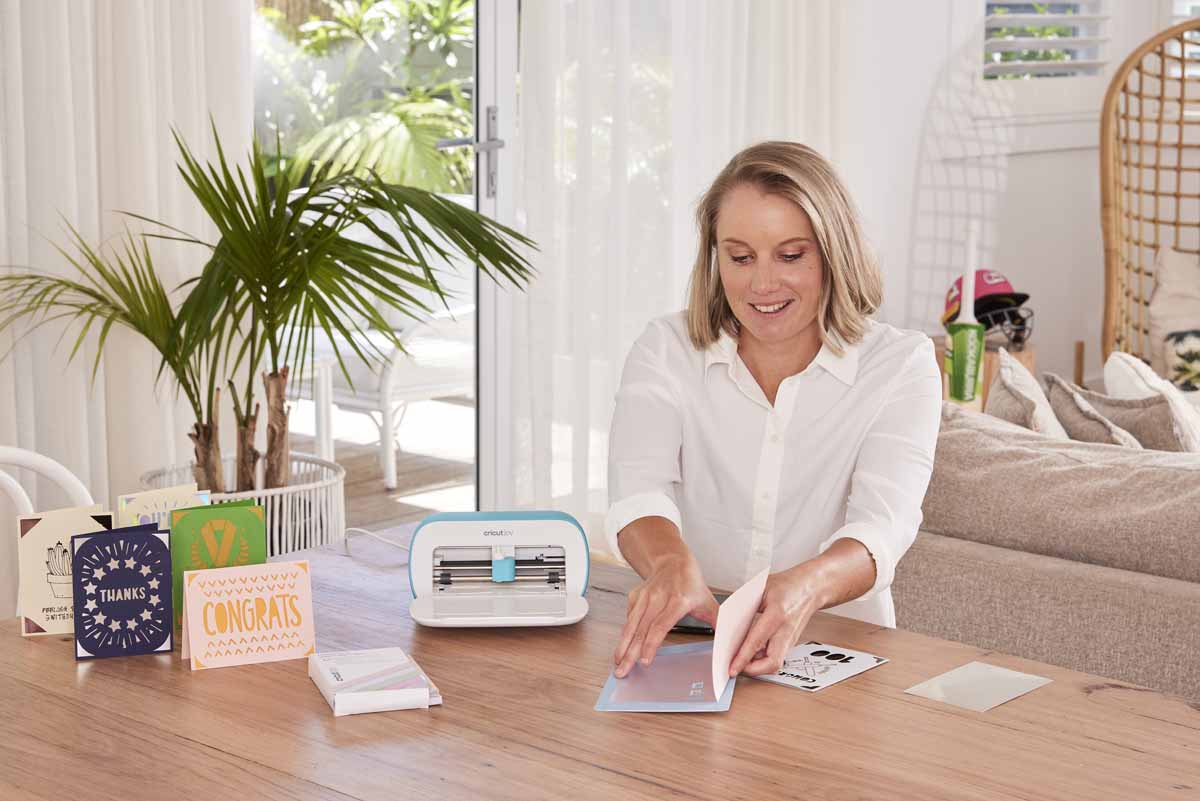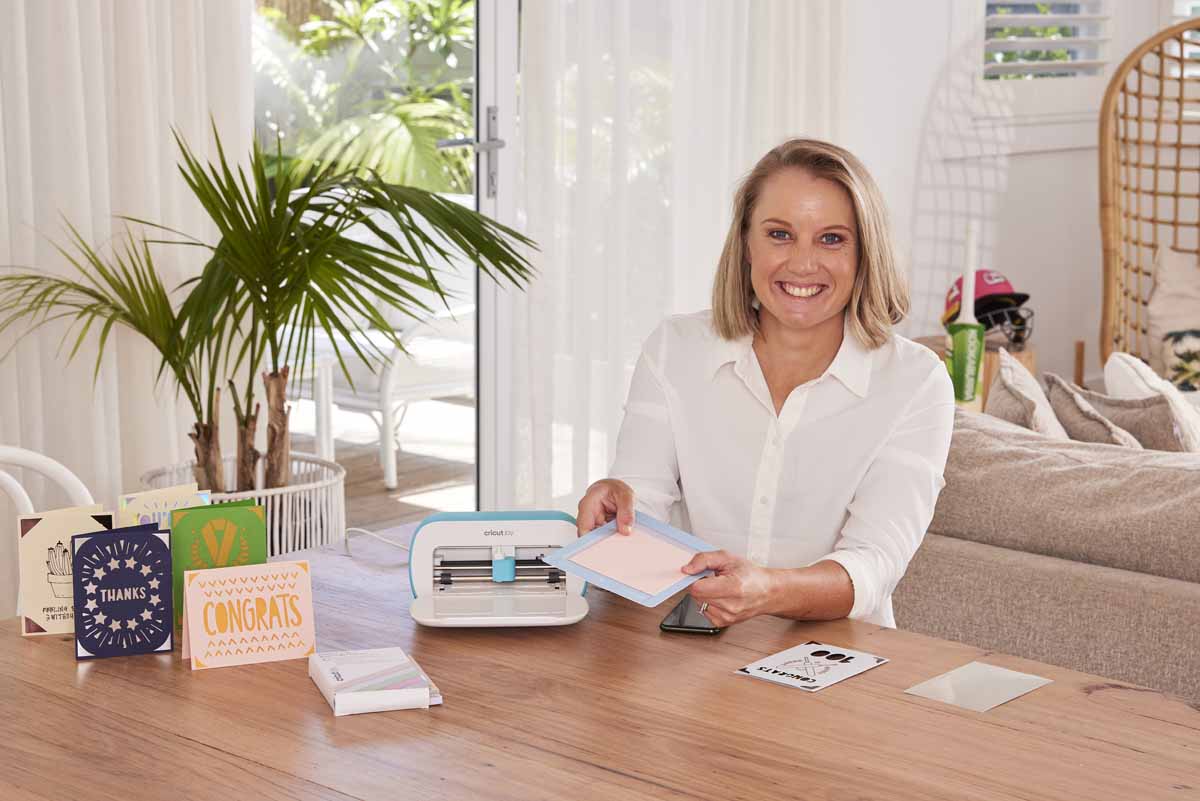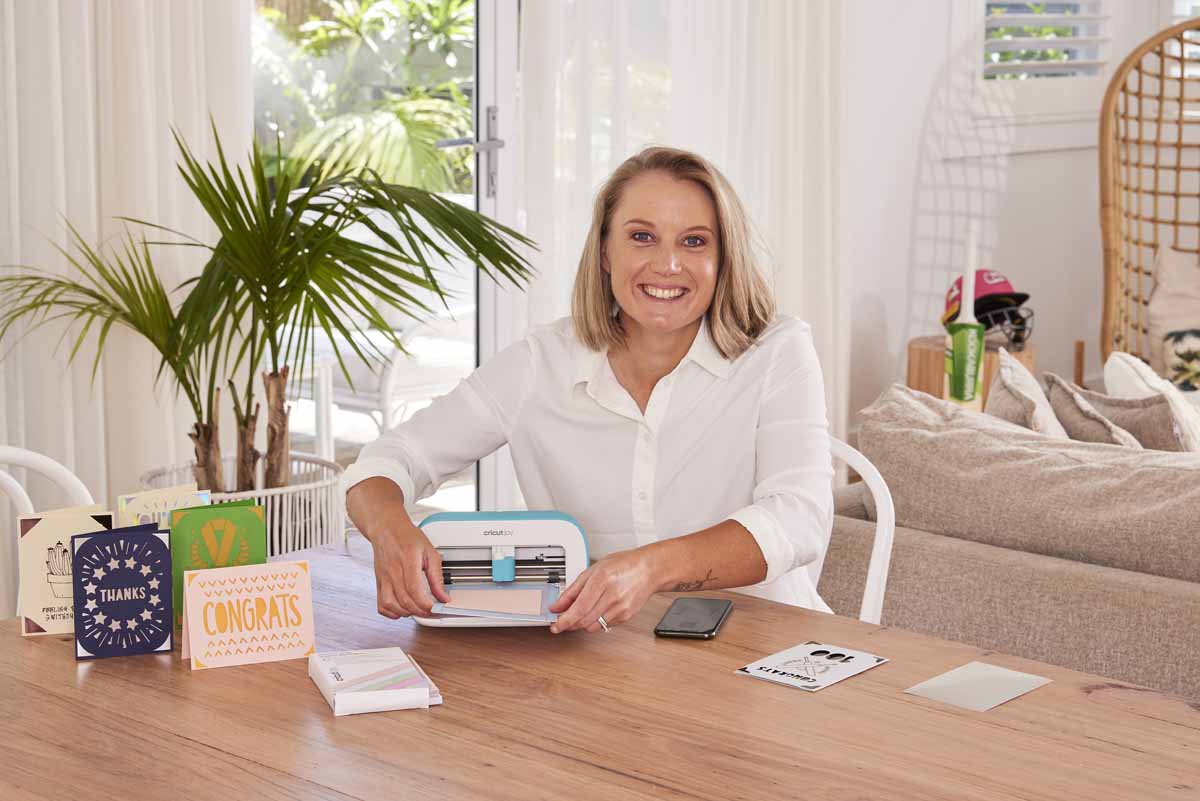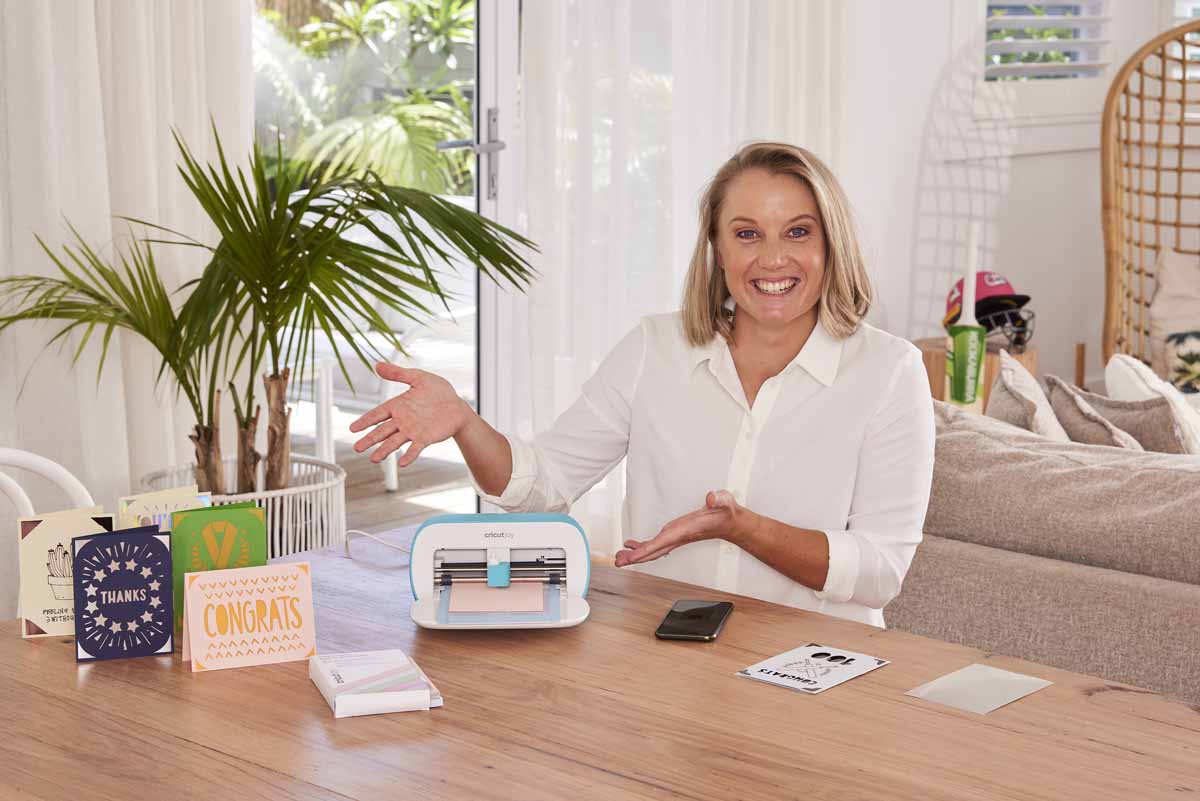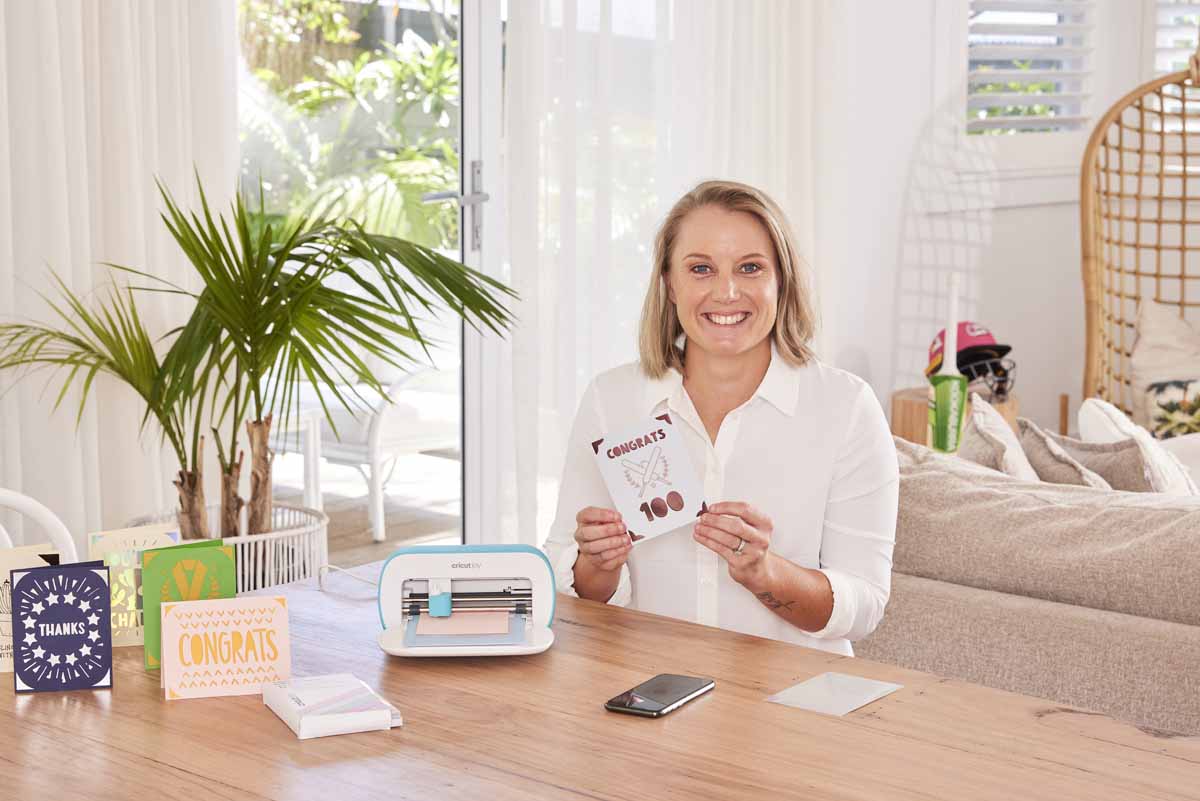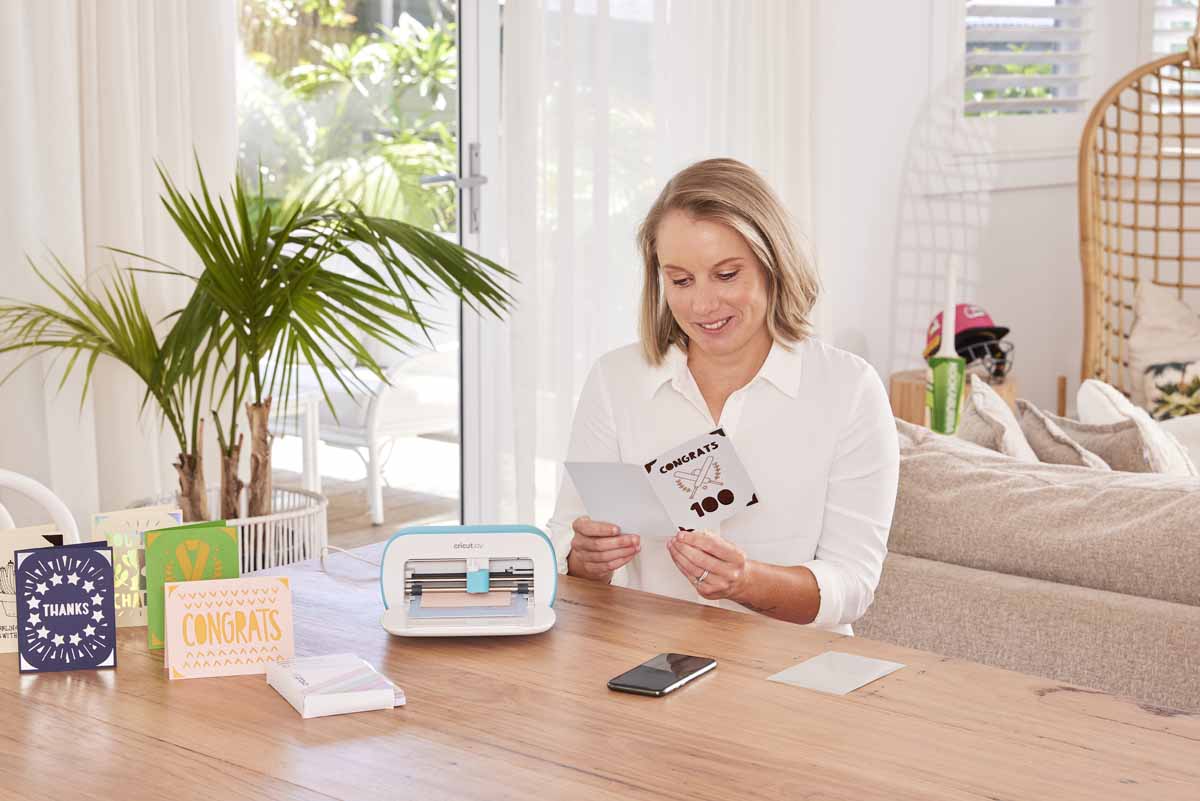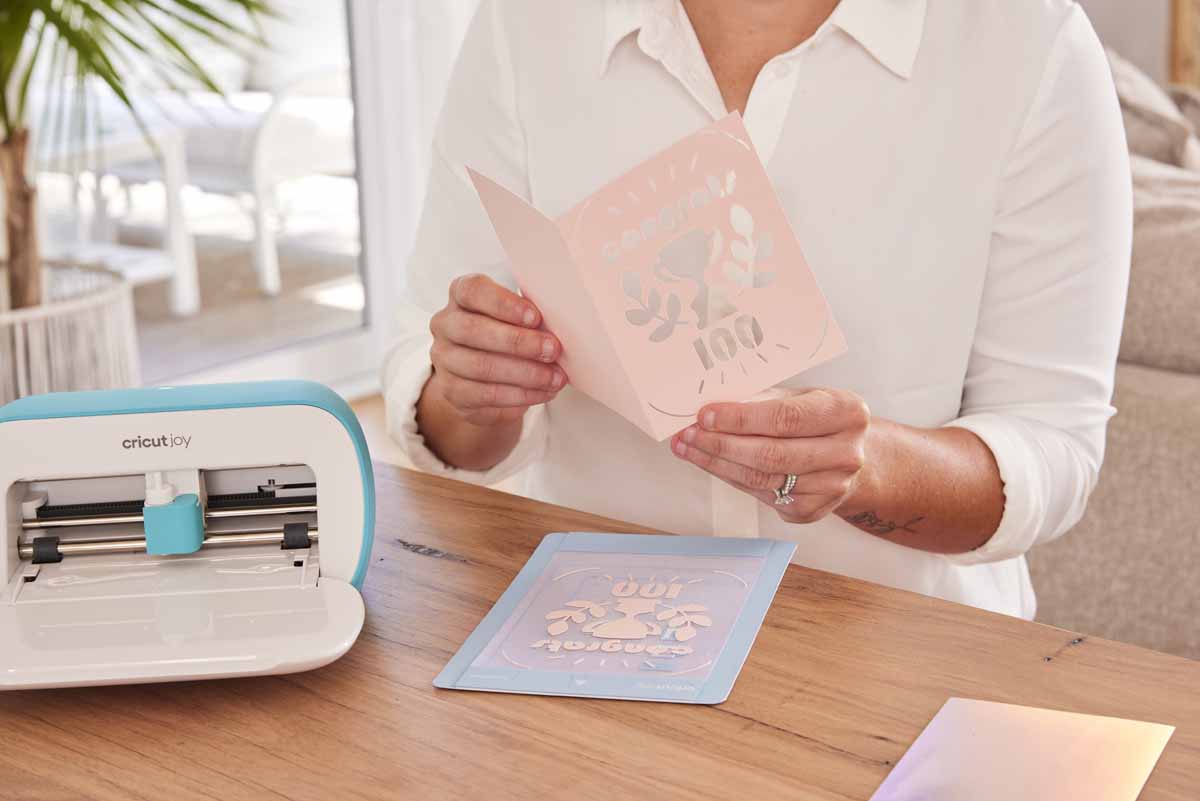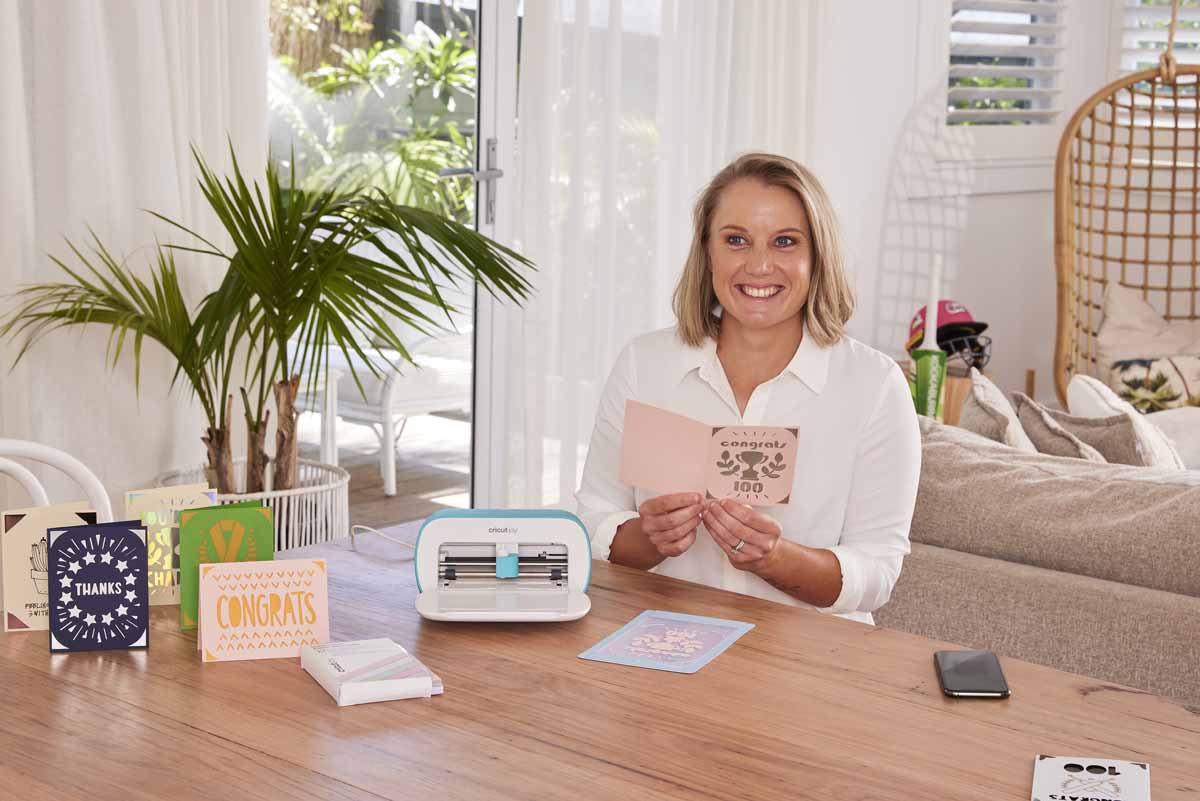 She also created cards for a few of the other girls in the Hub to wish them well following injuries; to celebrate the birthdays of friends and family at home; or to congratulate teammates for hitting significant milestones such as 100 wickets.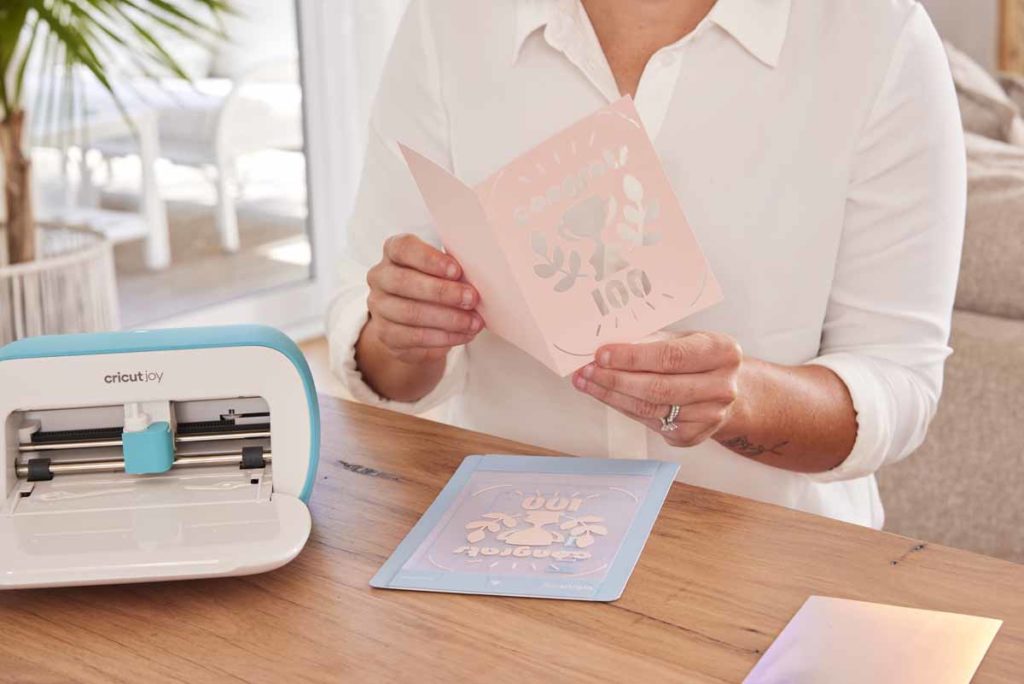 Initially they were surprised that I made it myself. HAHA! However, the fact that it truly comes from the heart makes those cards even more special and treasured.
---
Missing her fur-ever friends
While in the Hub, Alyssa had to leave her gorgeous dogs, Misty and Millie at home with her husband. Missing them whilst she was away, Alyssa used Cricut Joy to create some cute, personalised bandanas for them to wear upon her return!
They looked so cute in them and they match their bright and bubbly personalities perfectly. It was such a simple process of designing and then pressing them on!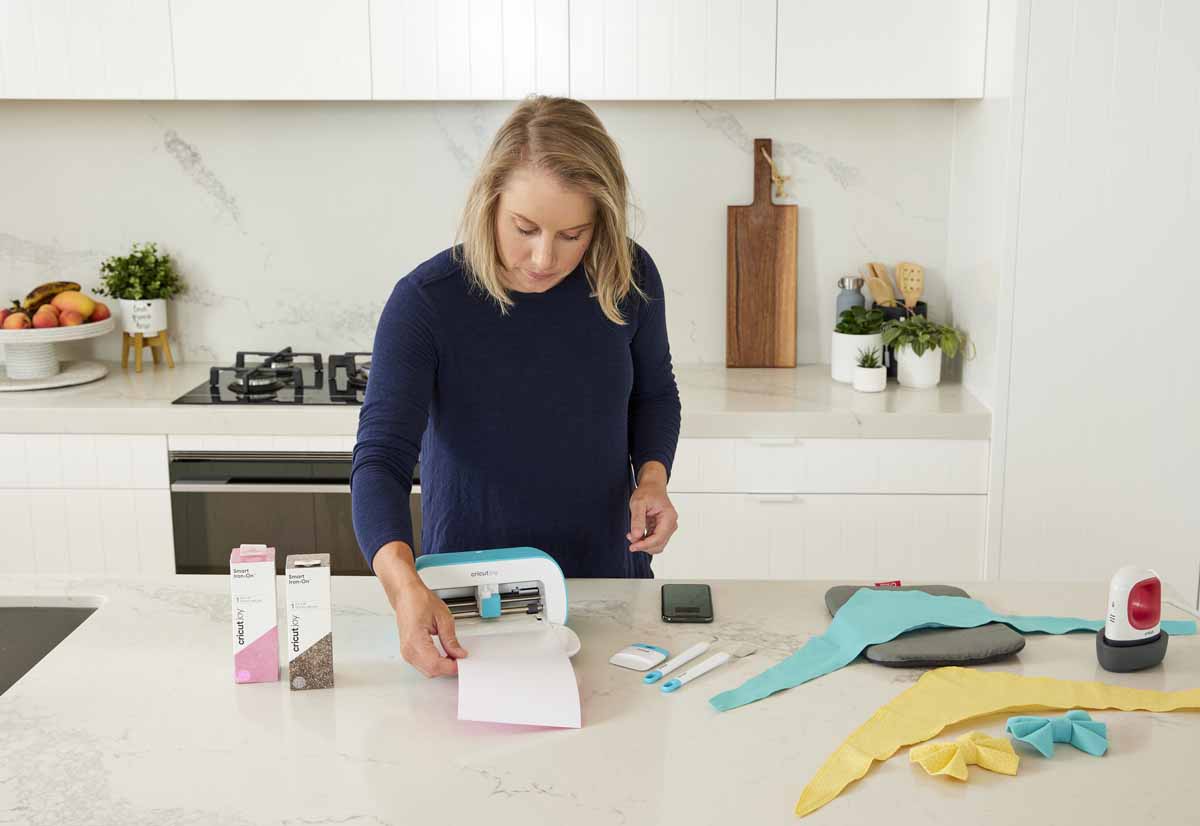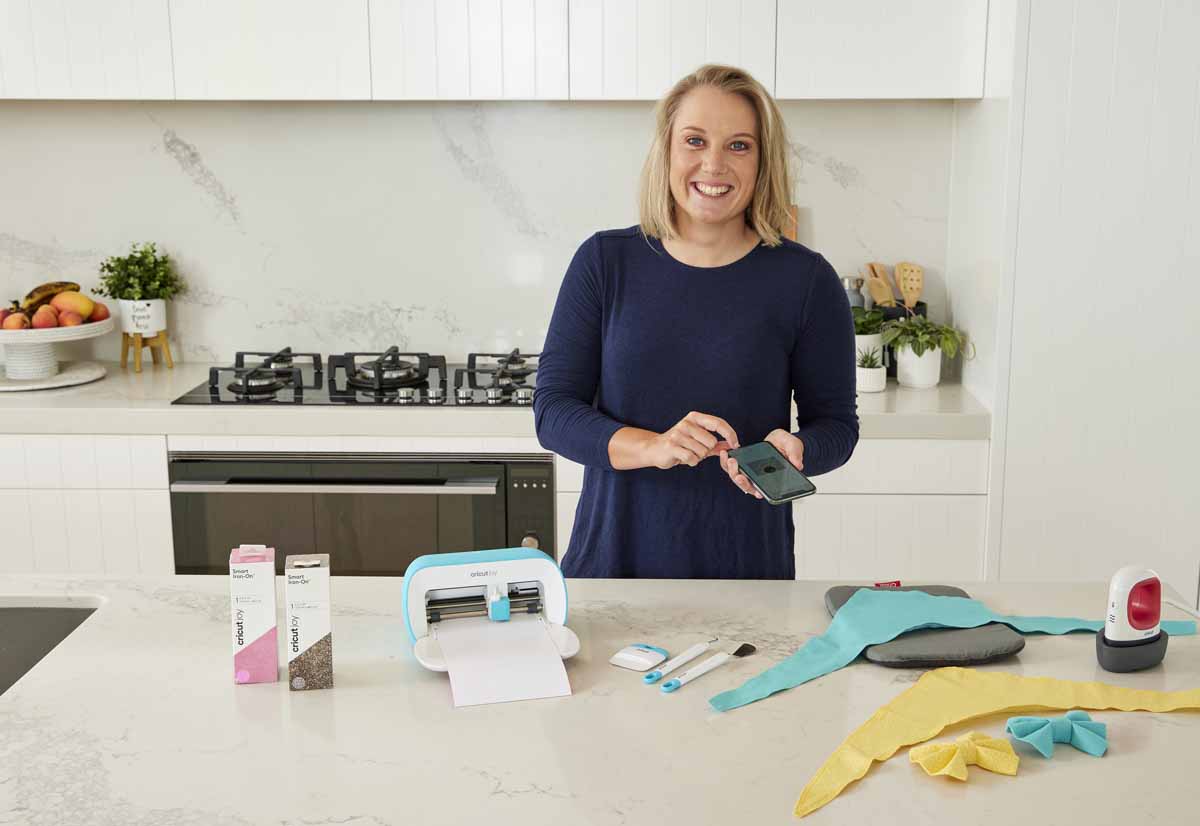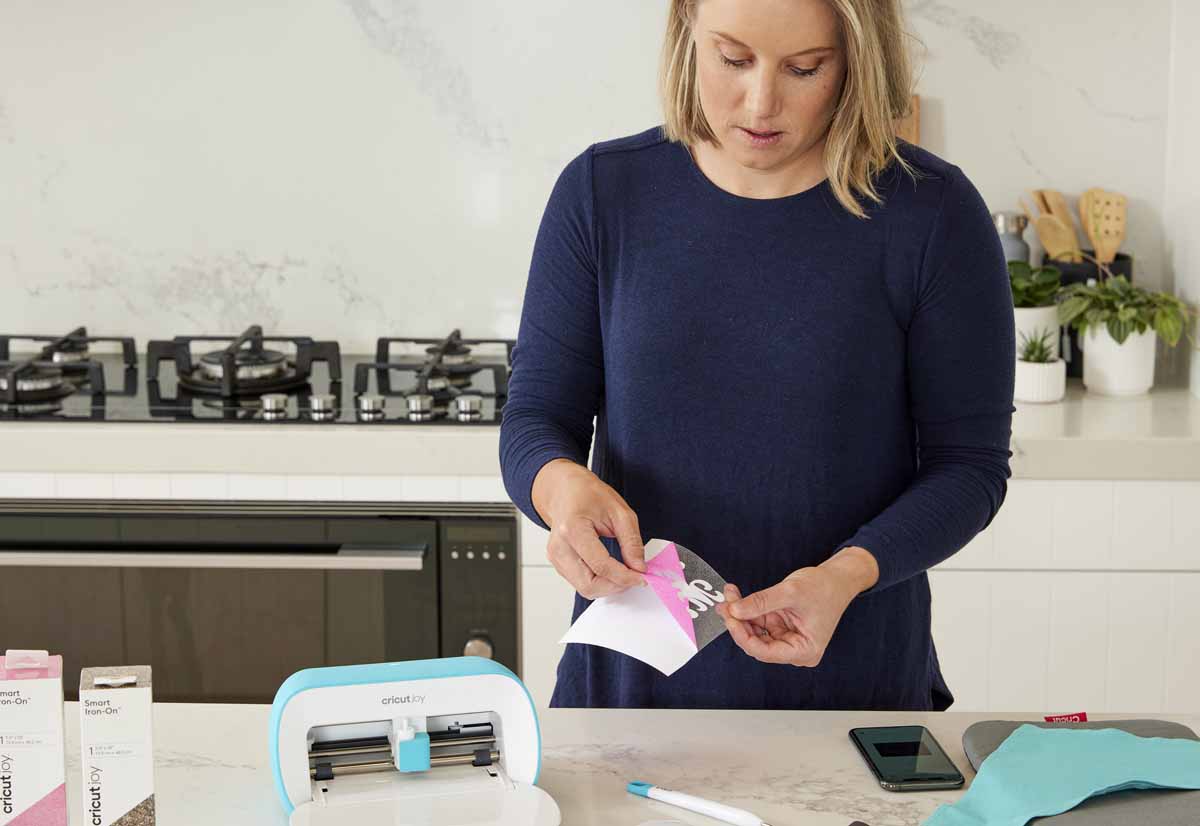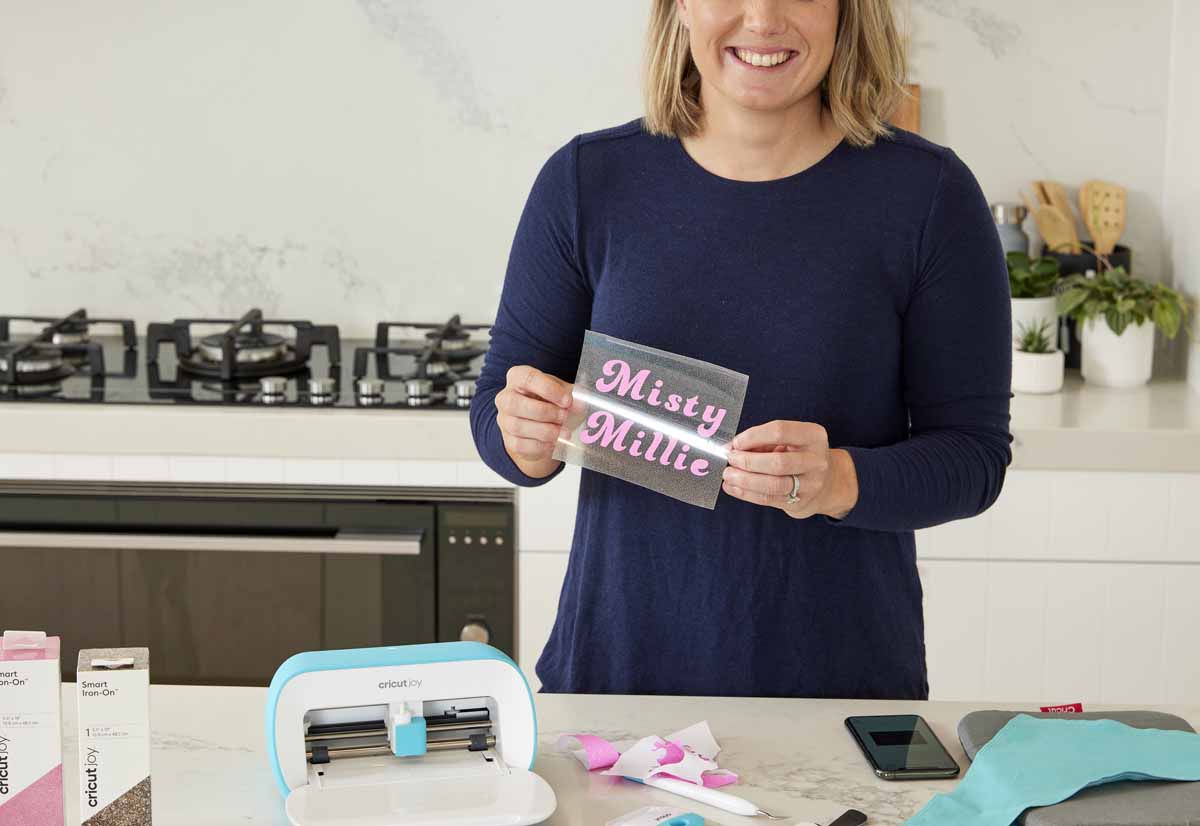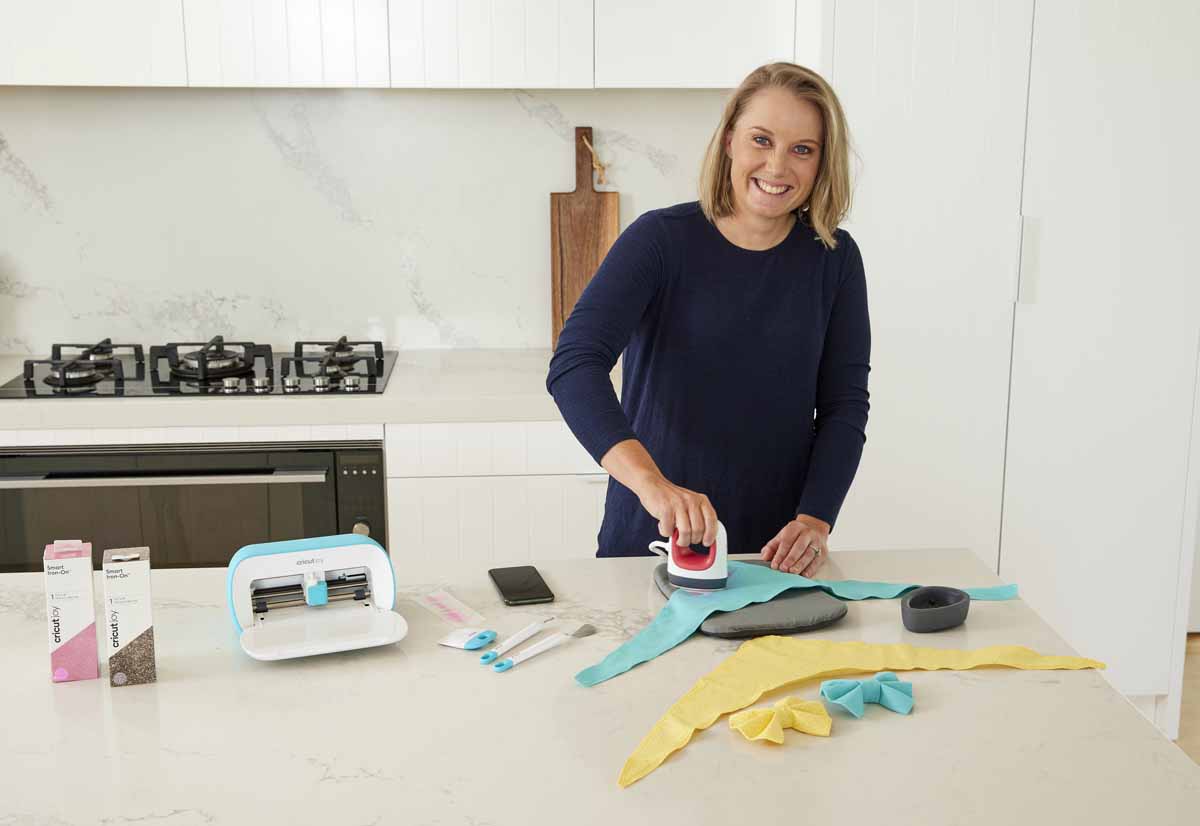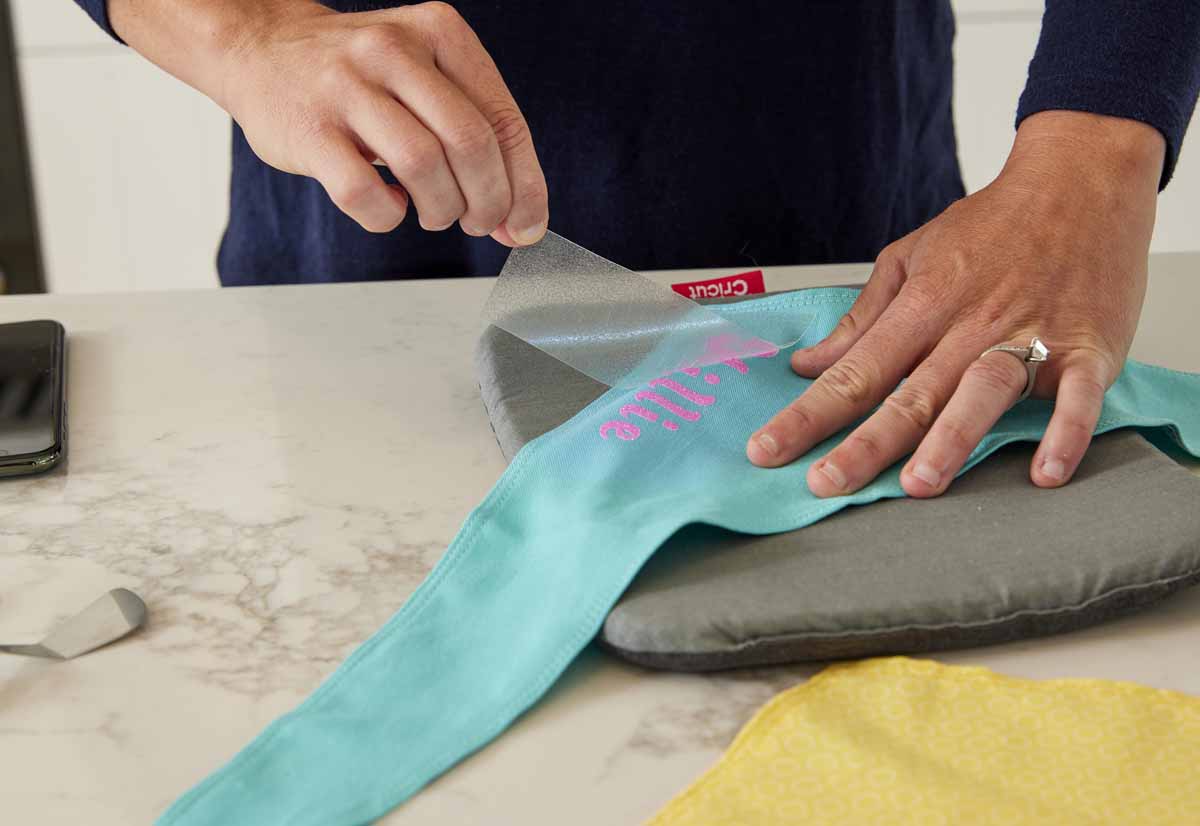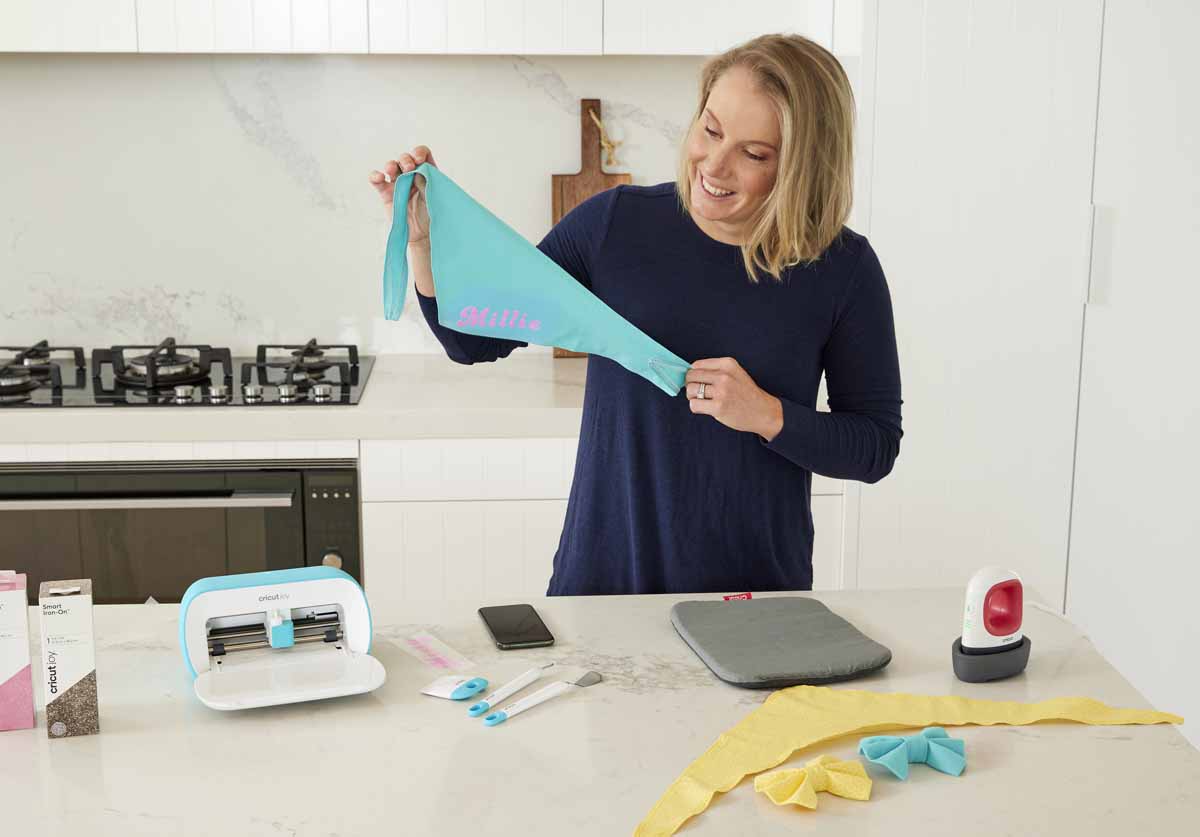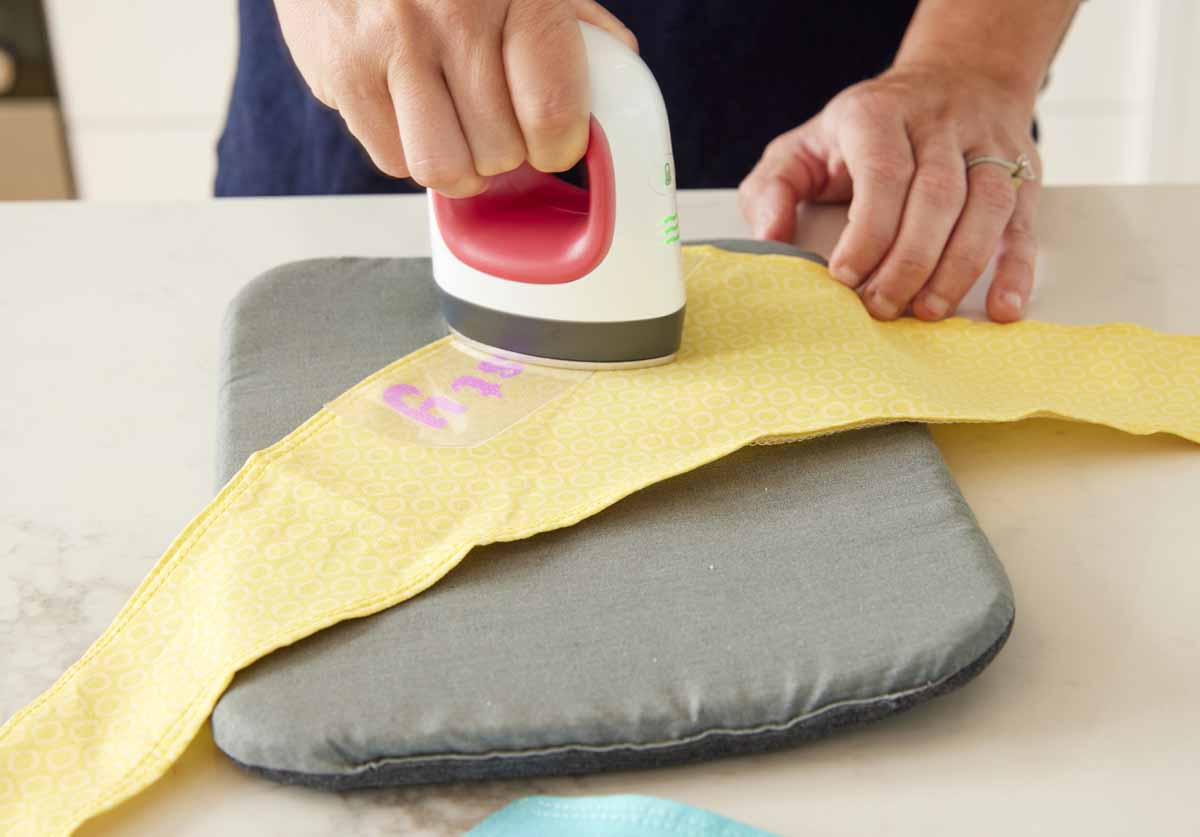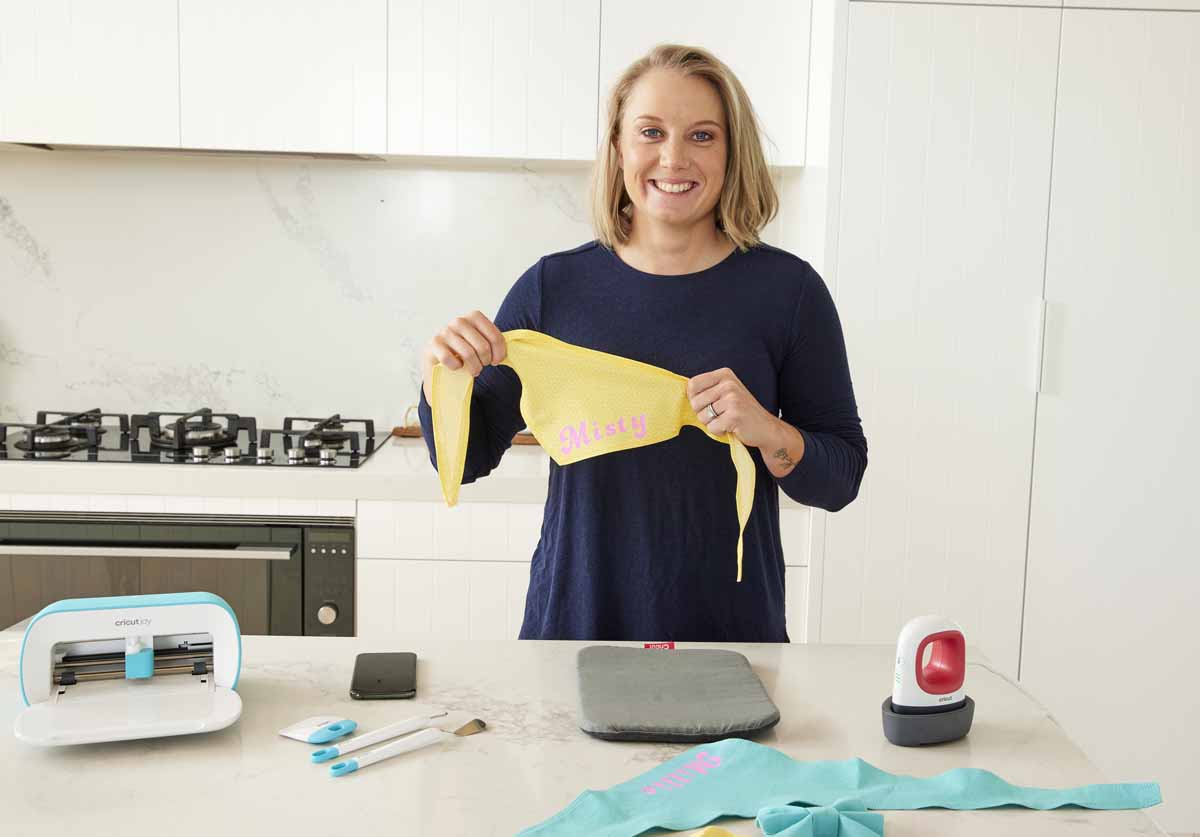 Once she returns home, Alyssa has her sights set on personalising their dog bowls and jumpers too!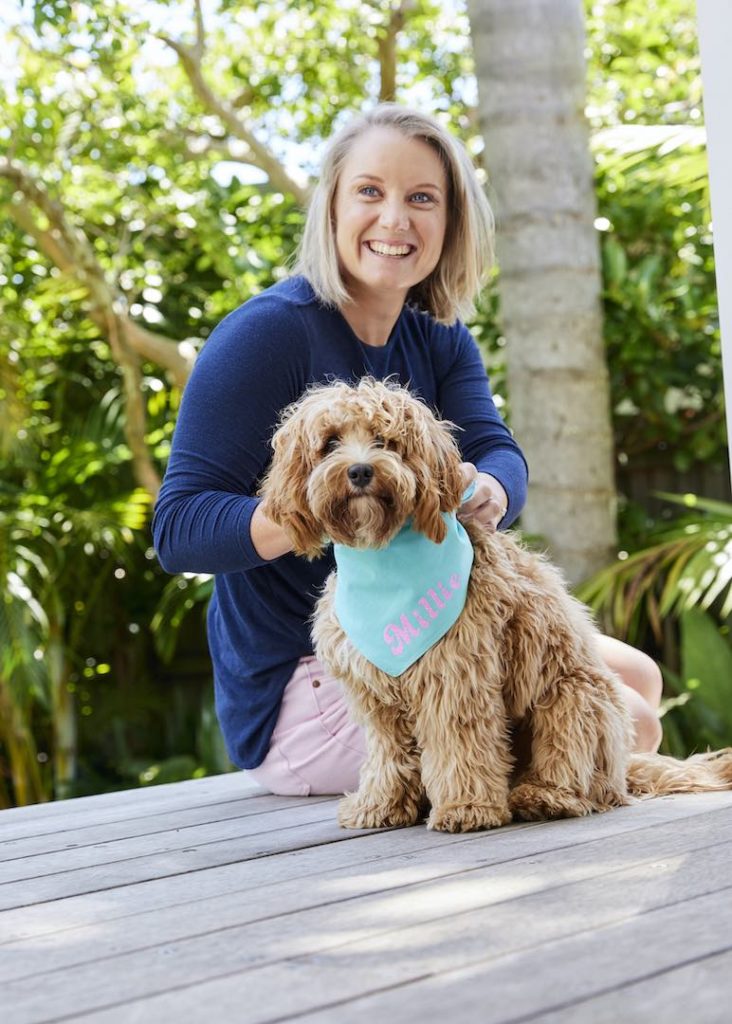 ---
If it's not Cricket, it's Cricut!
With a rigorous training schedule, coffee was incredibly important in the Hub. So much so, that one of Alyssa's teammates brought her beloved coffee machine with her! Alyssa promptly jumped to action with her Cricut Joy, creating a punny "Cruella Breville" decal with Smart Vinyl™ for the beloved coffee machine.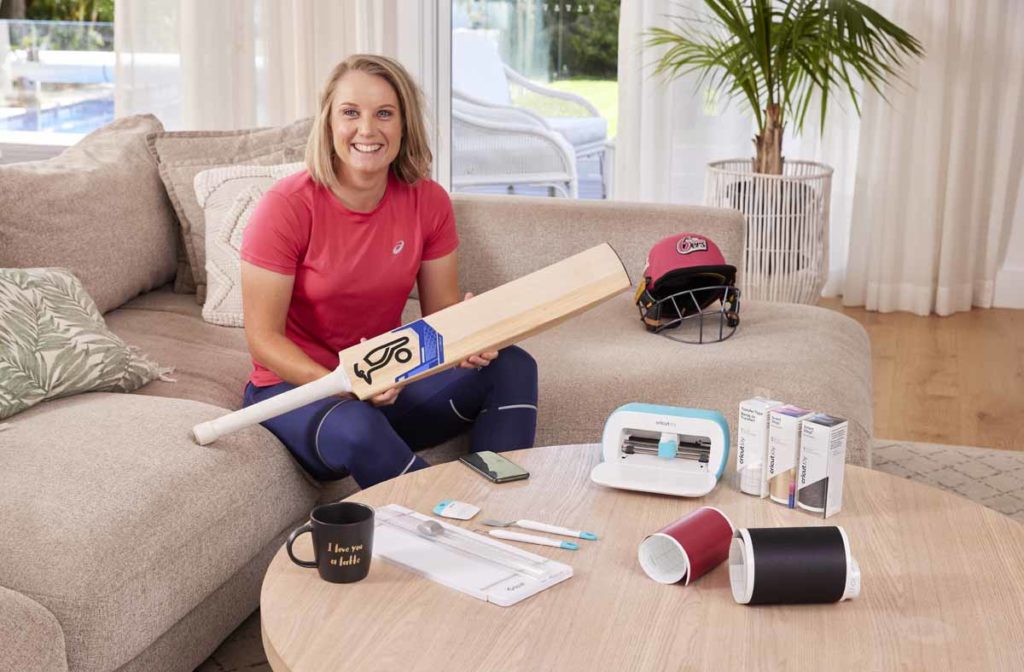 Alyssa also took the opportunity to personalise some of her Cricket gear while in the Hub.
Being able to personalise my gear is such a cool thing and makes it even more special especially after I've made a big score or taken some catches. I've already labelled a bat that I no longer use with some special scores that I made!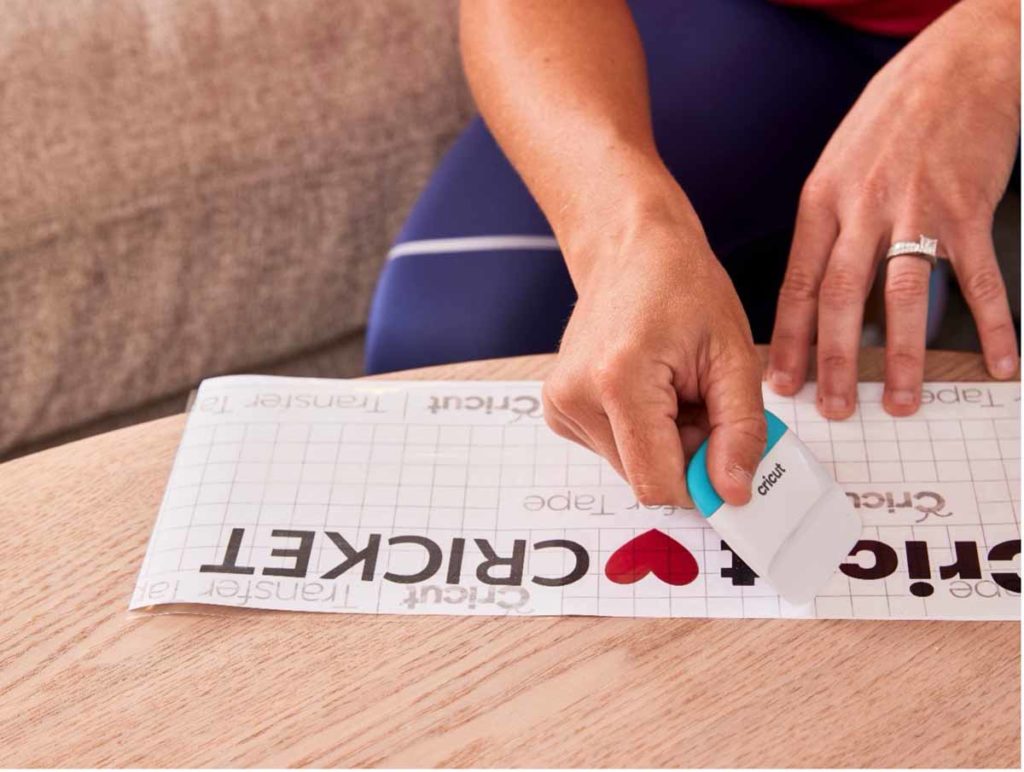 ---
What is next for Alyssa?
"I'm looking forward to the world getting back to some sort of normality and for me that means getting back on the road again and touring the world! I'm looking forward to creating new and exciting things with my Cricut Joy for myself, my teammates and my family along the way."
This Cricketer definitely has fallen in love with Cricut! Are you intrigued? Here are a few helpful links: