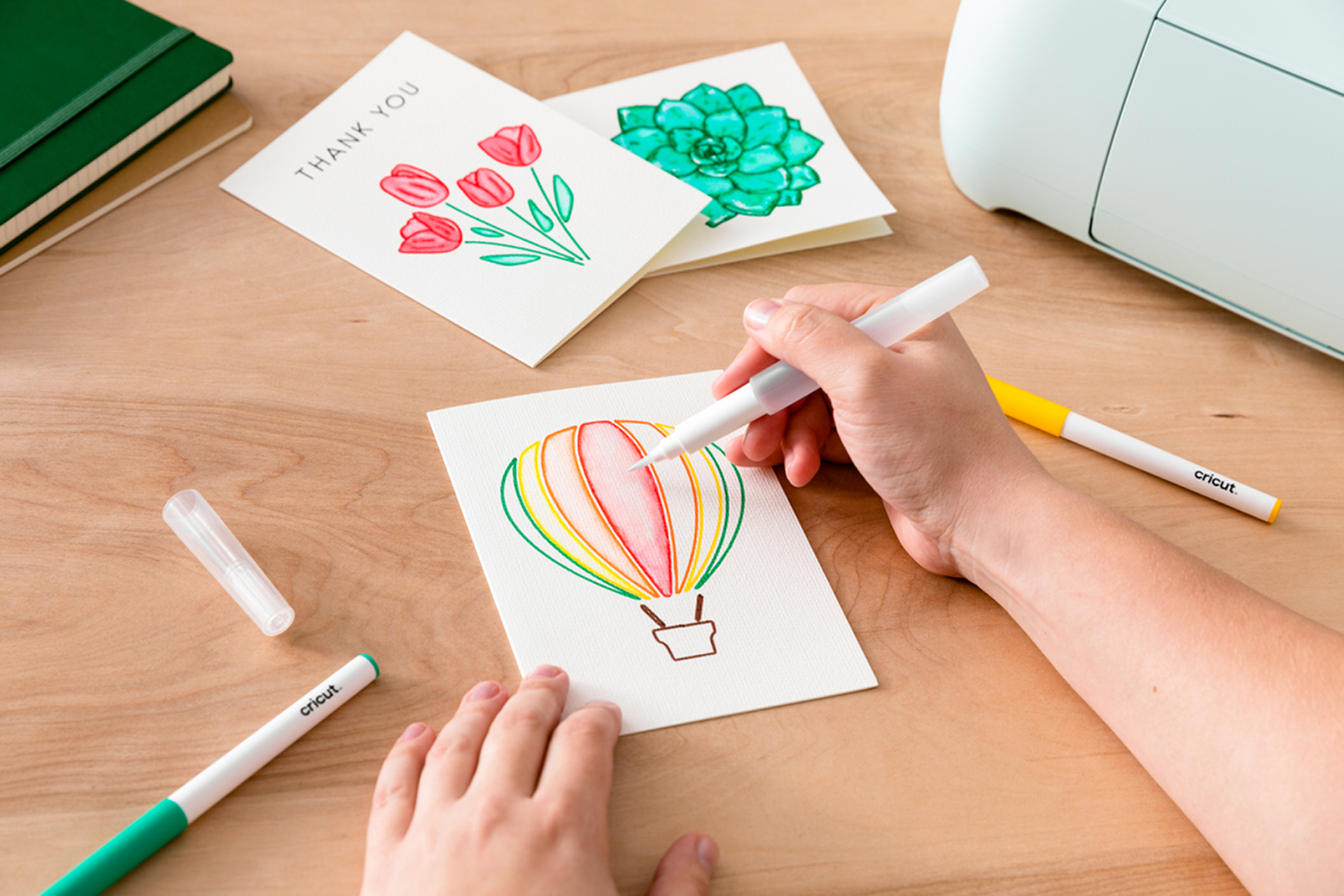 9 new Cricut materials and tools to make with starting late September 2022
Watercolour, glow-in-the-dark, new labels and more now available at Cricut
---
Making new and innovative materials at Cricut means helping unlock the full potential of your Cricut cutting machine — and your creativity. We are constantly striving to help people lead creative lives by providing the tools and resources to make DIY projects beautiful, fun, and easy.
Expressing yourself through creativity works best when you have the right tools to bring your ideas to life. This September 2022 launch of new materials includes a wide range of new things to make with, including:
Watercolour Cards
Glow-in-the-Dark
Smart Labels
Pens and markers
Welcome the watercolour dream team
The popularity of watercolour painting and cardmaking continues to grow, despite being a more difficult skill to pick up. After learning about the common issues that make it difficult to master watercolour making, we created a must-have dream team to make with watercolours using your Cricut machine — Cricut Watercolour Cards and the accompanying Cricut Watercolour Marker & Brush Set.
What's included with Cricut Watercolour Cards and Cricut Watercolour Marker & Brush Set? You'll find the essentials to easily bring your masterpiece to life. They include:
3 different card packs designed to withstand the conditions of creating with watercolours
Machine-compatible Cricut Watercolour Markers, to use with our library of ready-to-use images
A freehand Water Brush for even more versatility in creating watercolour effects
Cricut Watercolour Cards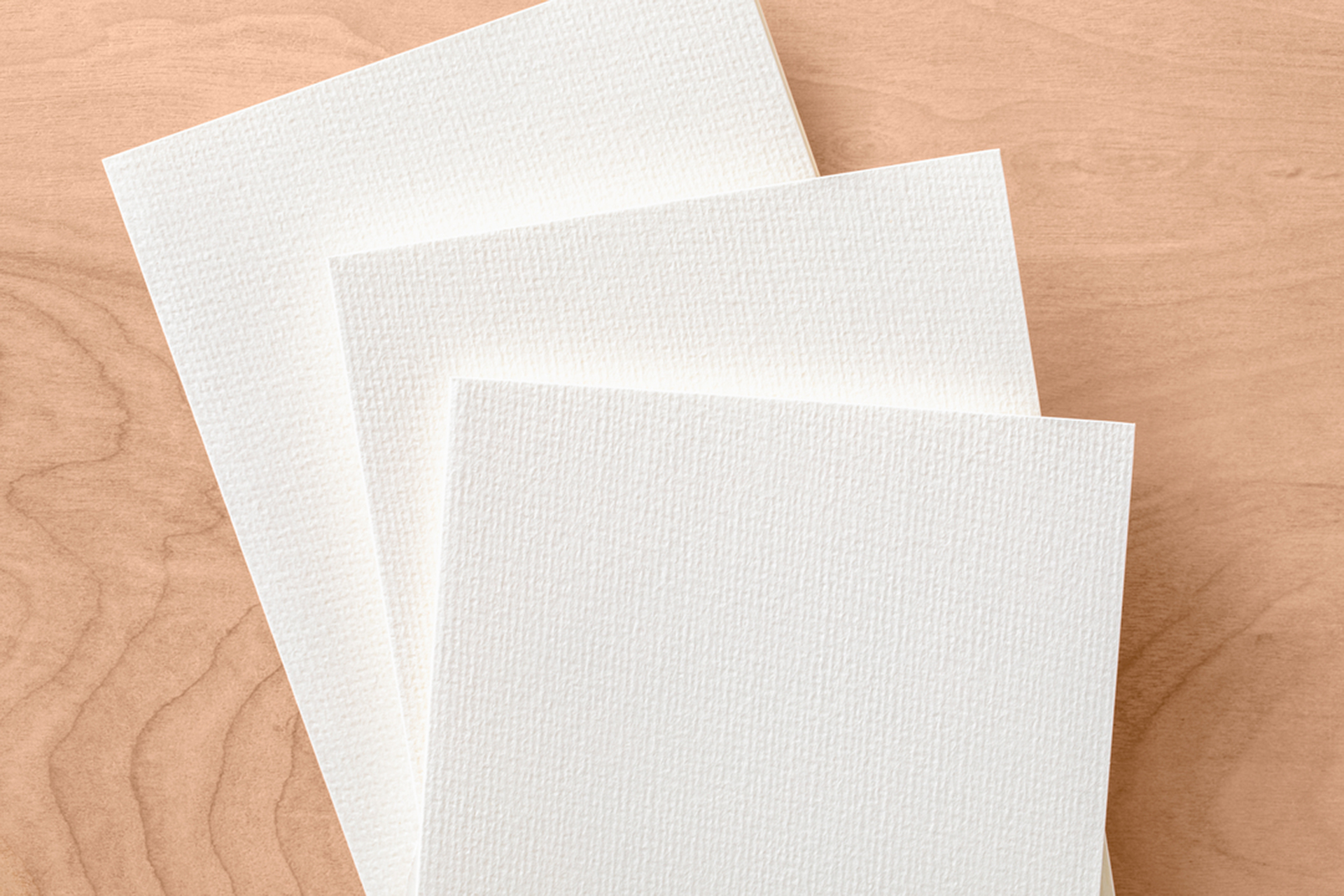 Made of cold-pressed paper specific for watercolours, these thick 140 lb. (300 GSM) cards keep from buckling and warping as you apply water.
These ivory-coloured cards, accompanied by white envelopes, are available in three sizes for your different cardmaking occasions. Don't forget to use these cards with your Cricut Card Mat 2×2 or Cricut Joy Card Mat.
Cricut Watercolour Cards – R20
Cricut Watercolour Cards – R40
Cricut Watercolour Cards – S40
Cricut Watercolor Marker & Brush Set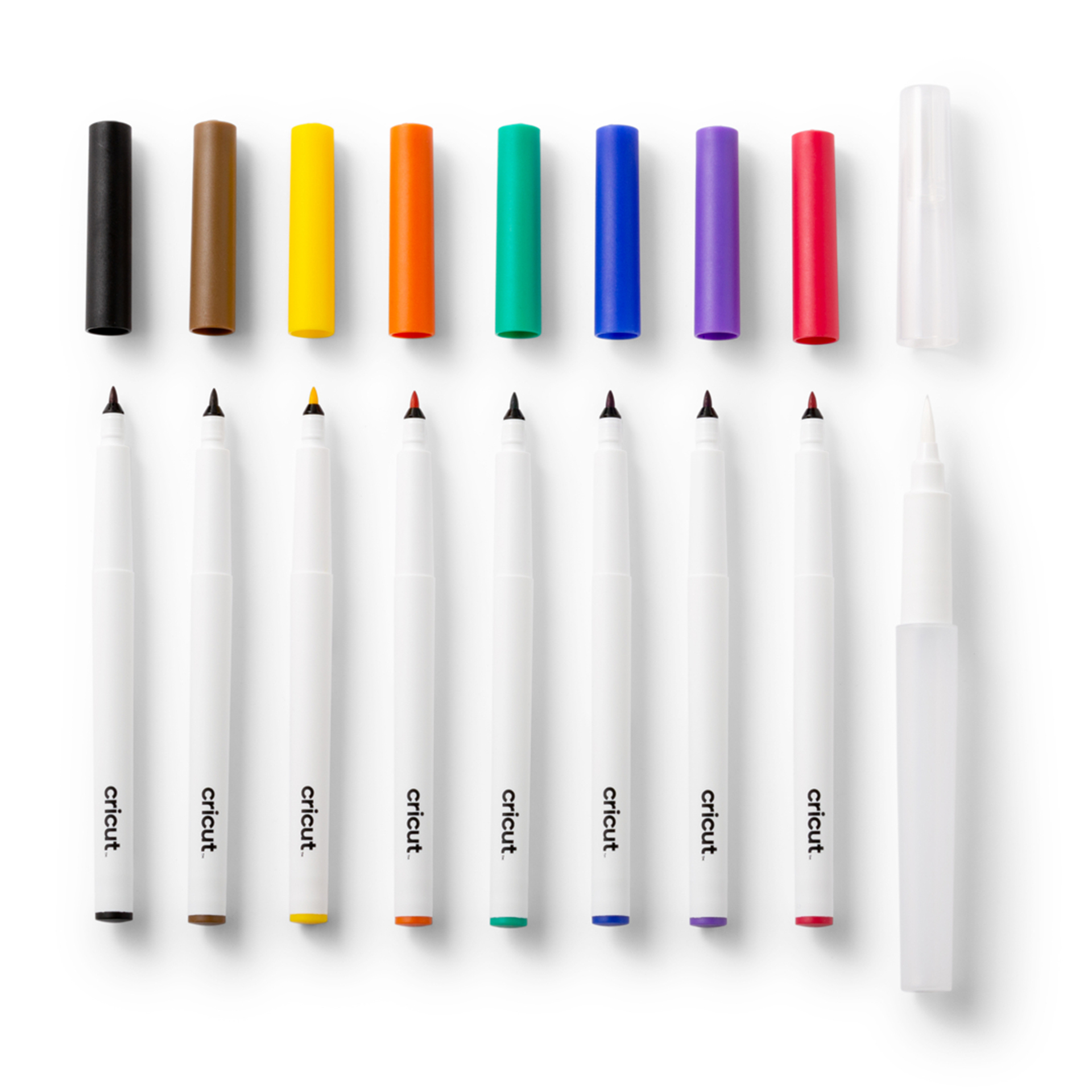 With eight different colours to choose from for your Cricut Joy, Cricut Explore, or Cricut Maker cutting machines, non-toxic Cricut Watercolour Markers round out your making power. Be sure to select the set that works for your Cricut machine — Cricut Joy Watercolour Marker & Brush Set or Cricut Watercolour Marker & Brush Set for Cricut Explore and Maker cutting machines.
This 8-marker set also includes a freehand water brush. After you draw your design with the machine, use Water Brush to create additional freehand watercolour effects. Simply fill the brush with water and blend the desired colour with the wet bristles.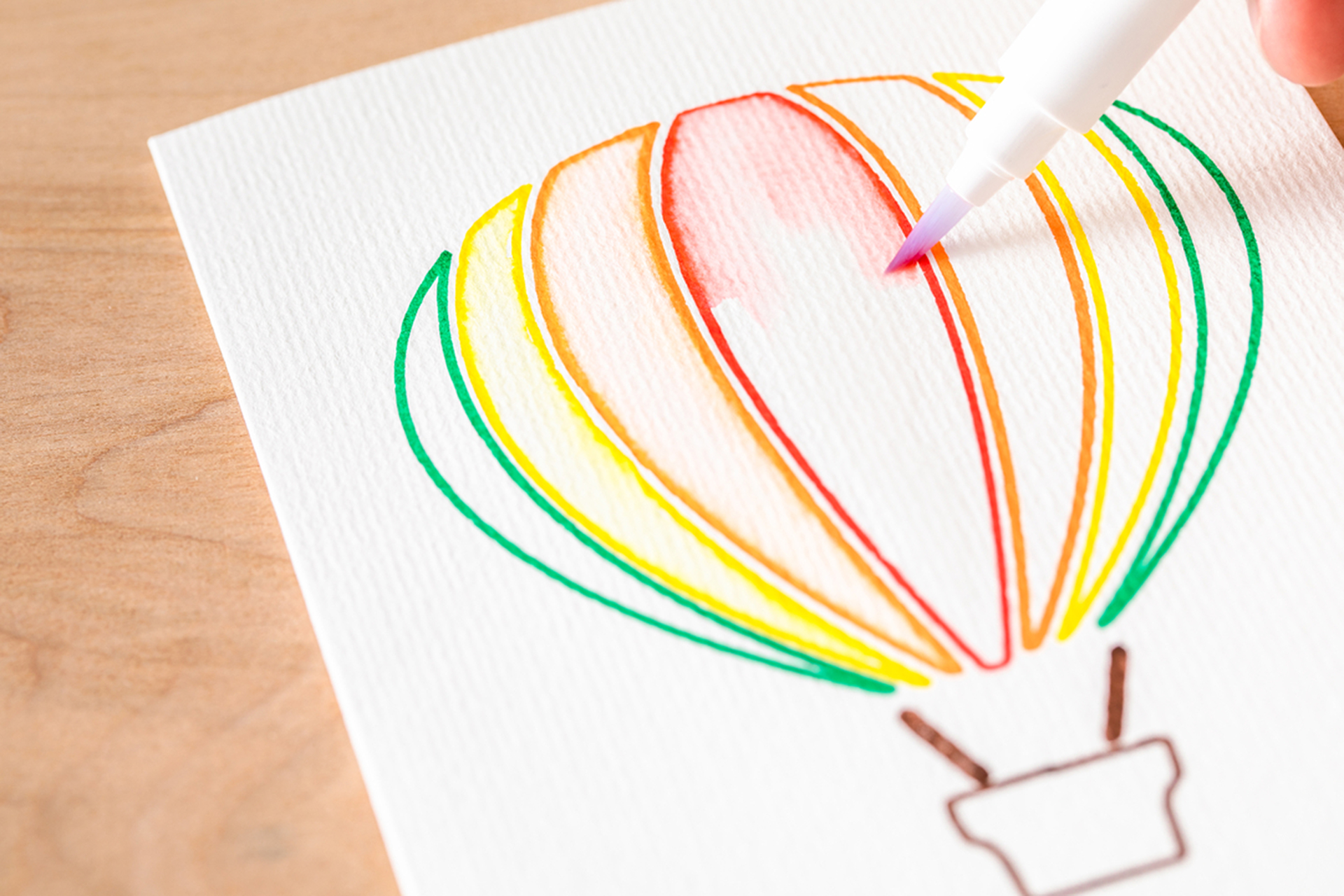 Create a watercolor masterpiece with Cricut
Still feeling a tad apprehensive? Here are a few more resources to help you get started…
Ready-to-Make Hot Air Balloon Watercolour Card Project
Tip: To find more Watercolour Card projects, go to the Projects tab, then search for Watercolour Markers.
Ready-to-Use Watercolour Marker Images in the Cricut Design Space Library
Search for these images using the term Watercolour Markers
Tip: To find a collection of free images, apply the Free filter.
Watercolour Cards and Watercolour Marker & Brush Set Tutorial
Let it glow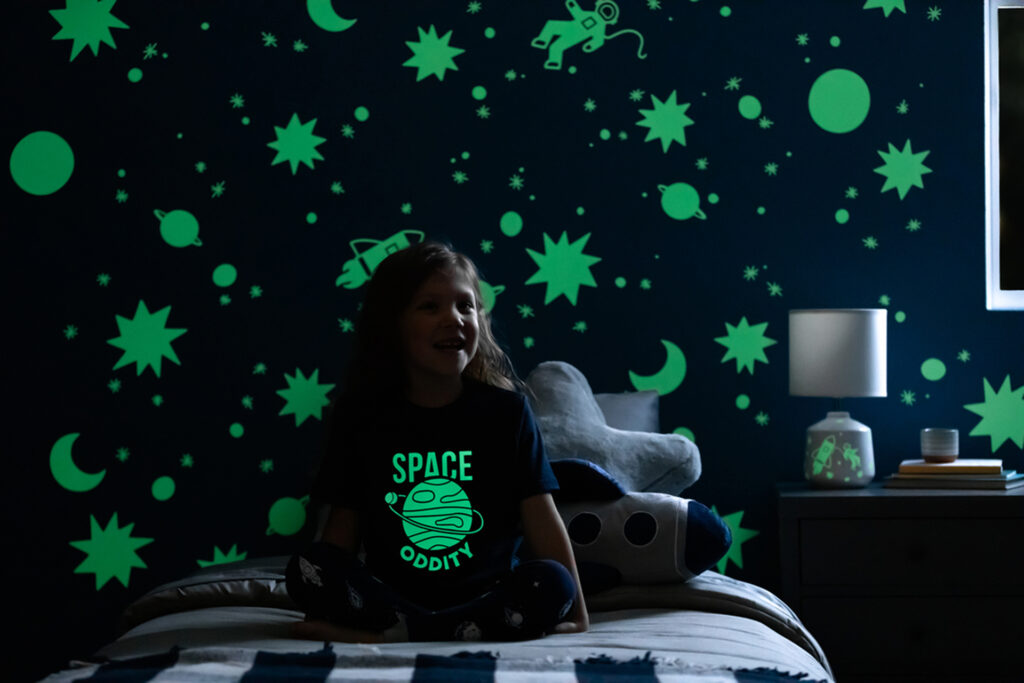 You've let your projects shine, and now, you can let them glow. Whether you're making for a touch of flair, decoration, or specific occasion, Cricut Glow-in-the-Dark Iron-On and Cricut Glow-in-the-Dark Removable Vinyl are here. Add a little spark to a costume, embellish a pet collar with a bit of shine, or go all out in a neighborhood decorating contest. Customise without commitment and let your imagination glow.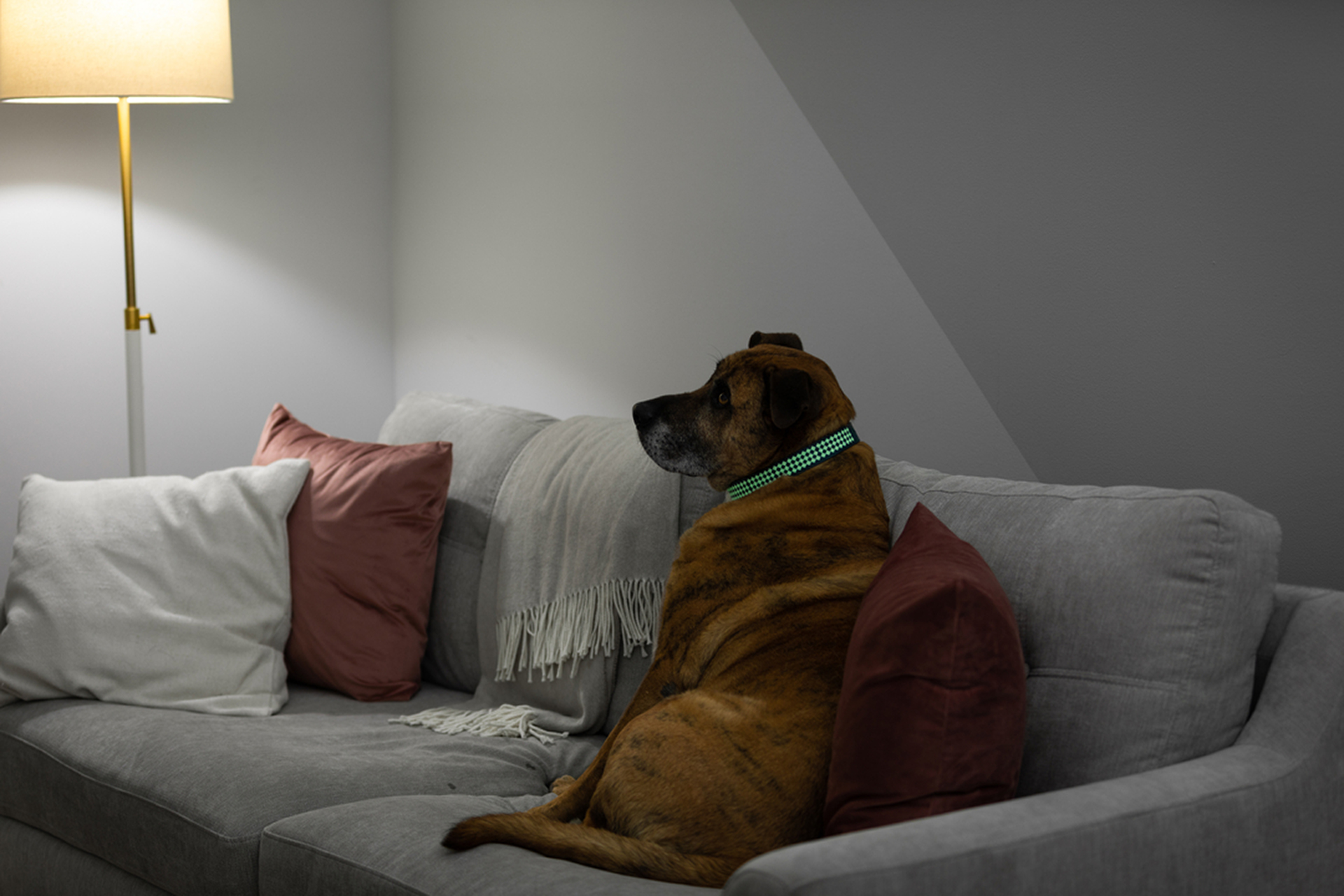 Strengthen your label game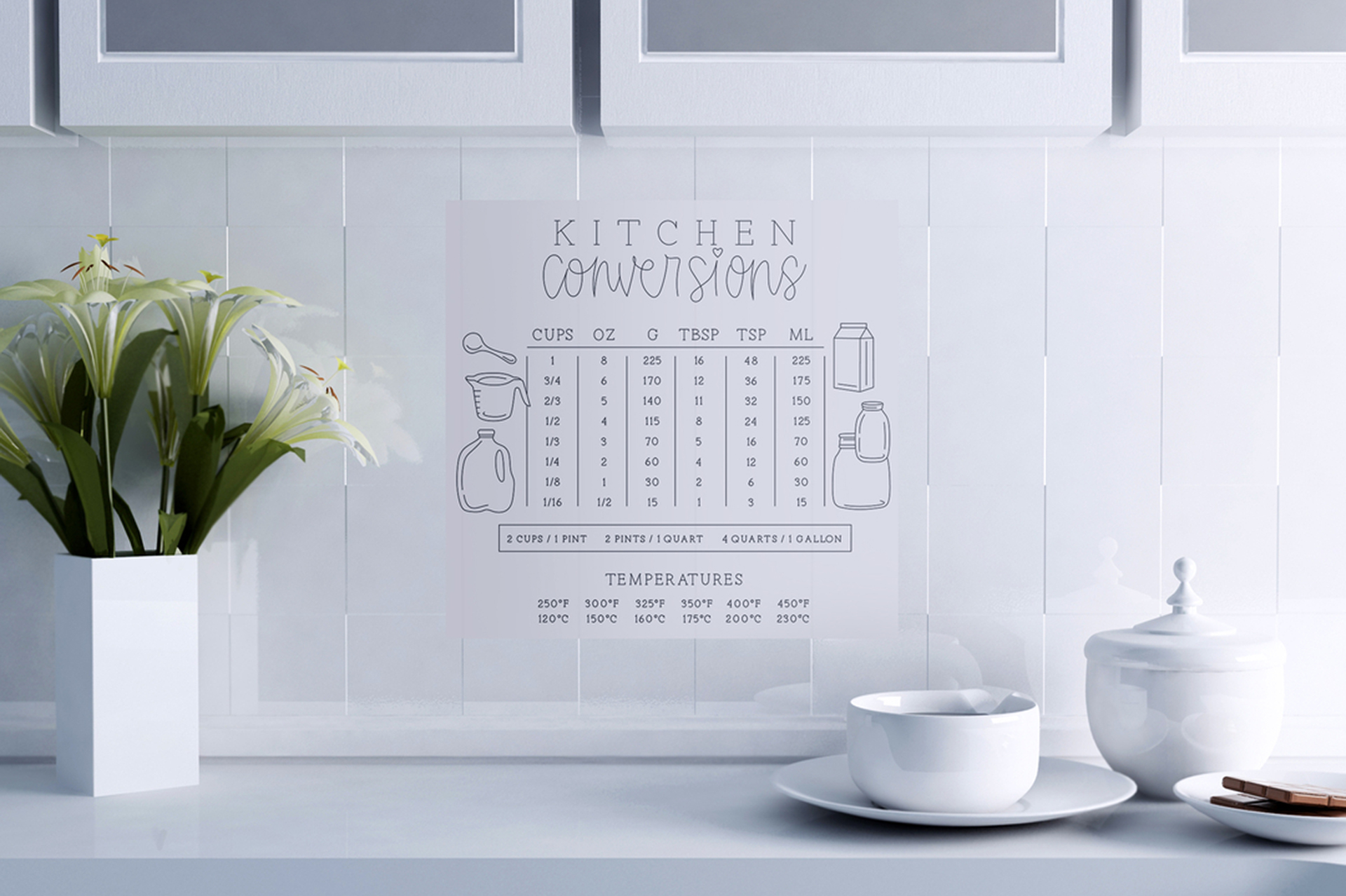 Cricut Smart Label Writable Vinyl
Label projects large or small. Smart Label Writable Vinyl is now available in white, transparent, and black for compatible Cricut cutting machines (i.e.: Cricut Joy, Cricut Explore 3, and Cricut Maker 3). These labels work without a mat as the rest of our Smart Materials™ — just load and go!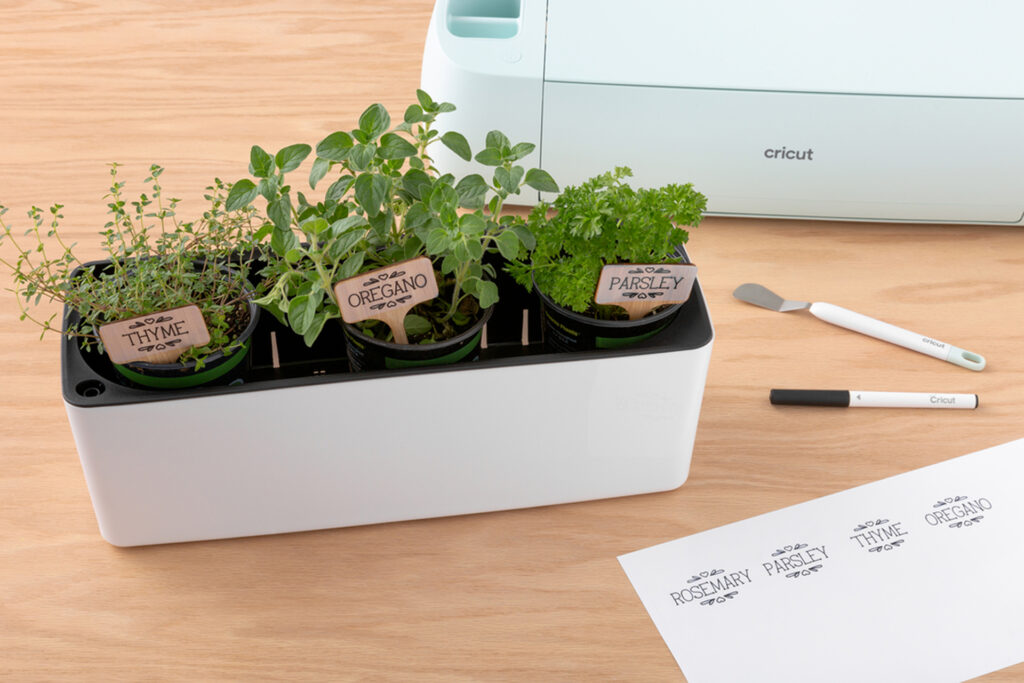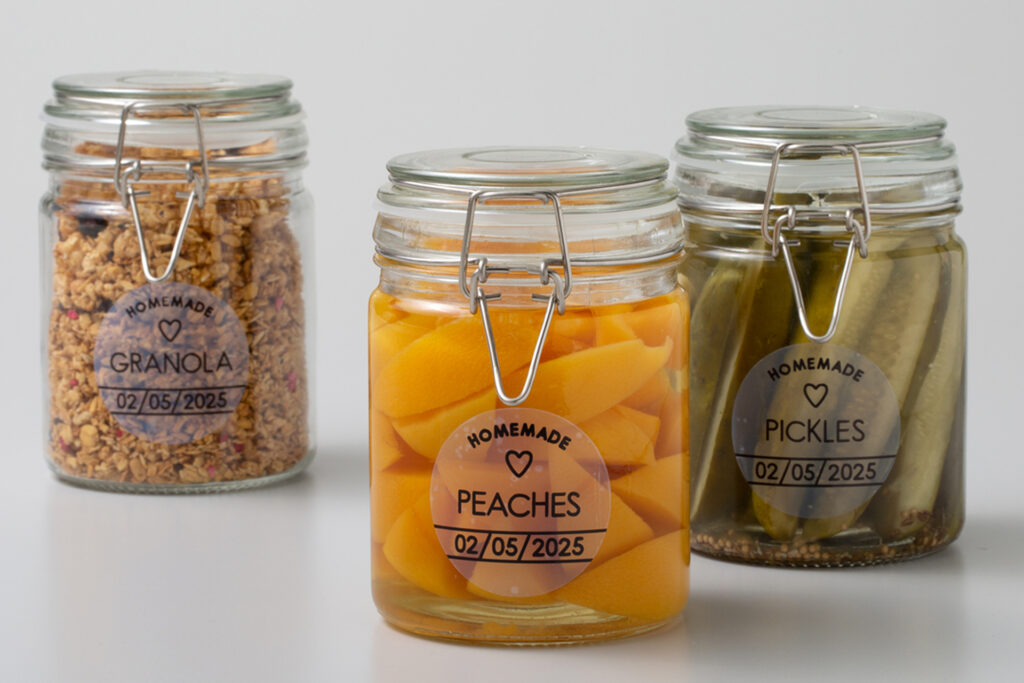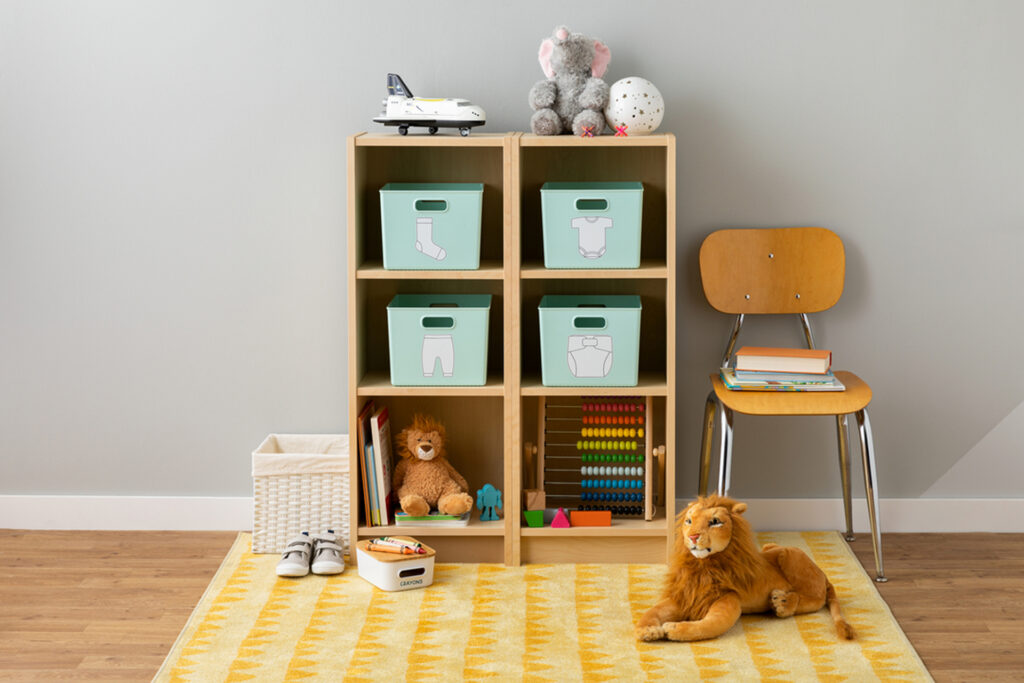 Cricut Opaque Gel Pens
Find a brilliant complement to darker cardstock and labels with Cricut Opaque Gel Pens. These roller ball 1.0 mm pens come in opaque white, pink, orange, yellow, and blue ink colours. Now you can easily add those pops of colour to your event invites, party decorations, and labels. They are also available for Cricut Joy in the following pack:
Cricut Joy Opaque Gel Pens, Pink/White/Orange (3 ct)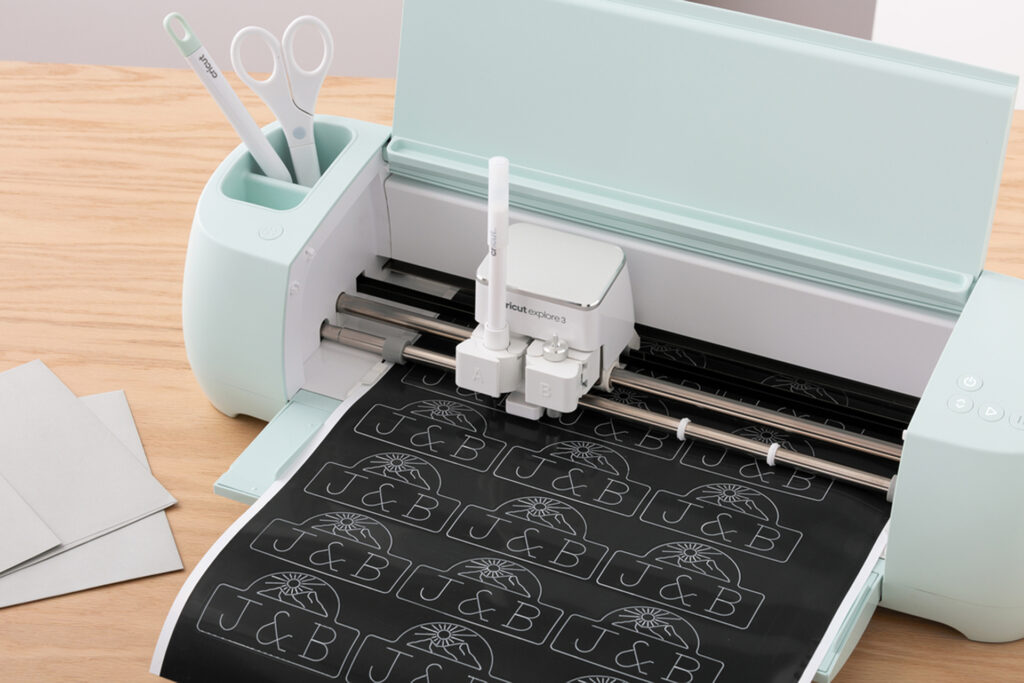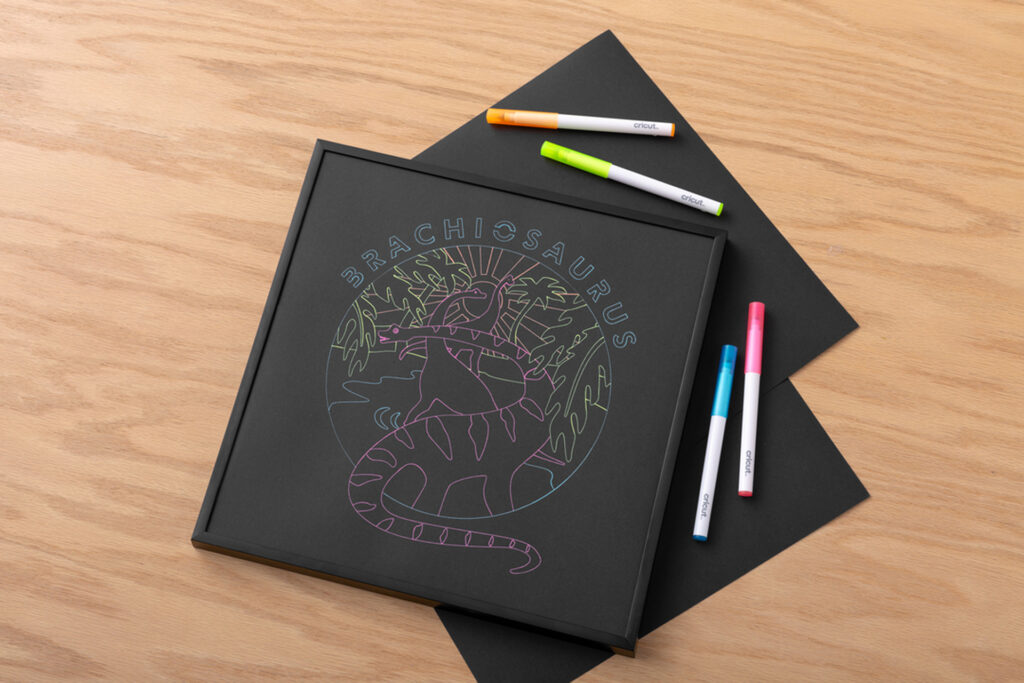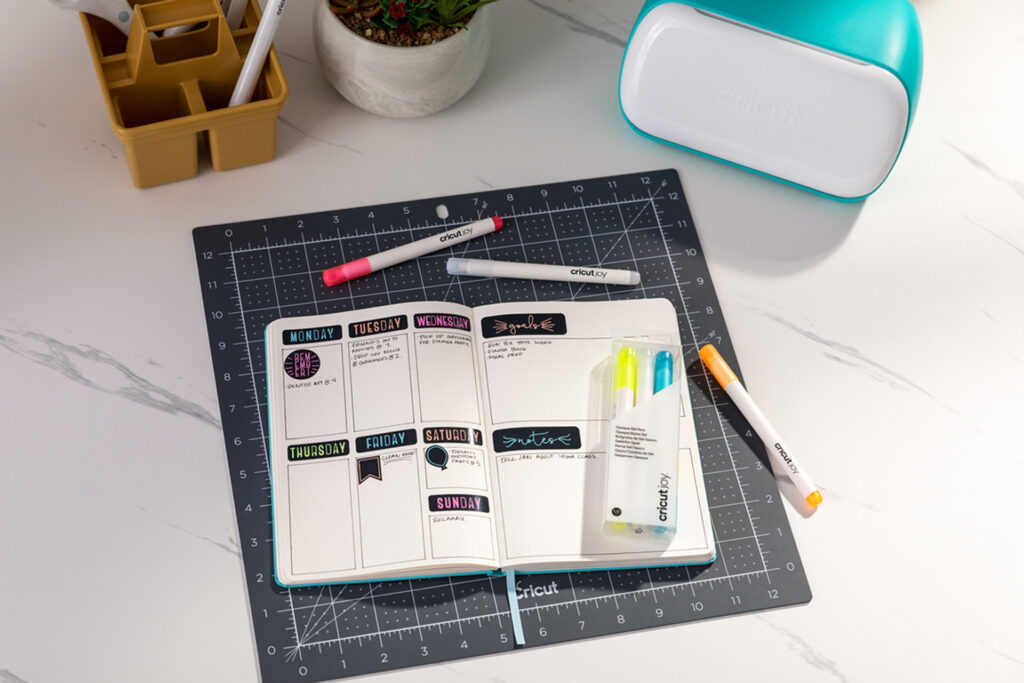 Write and shine
We didn't stop there. Here's a few more products to add to your project-making arsenal.
Cricut Glitter Gel Pens
Cricut Glitter Gel Pens are available in a rainbow set with glitter ink in 10 different colours. You can even get these new pens in neon. These 0.8 mm pens add eye-catching sparkle to your text and images.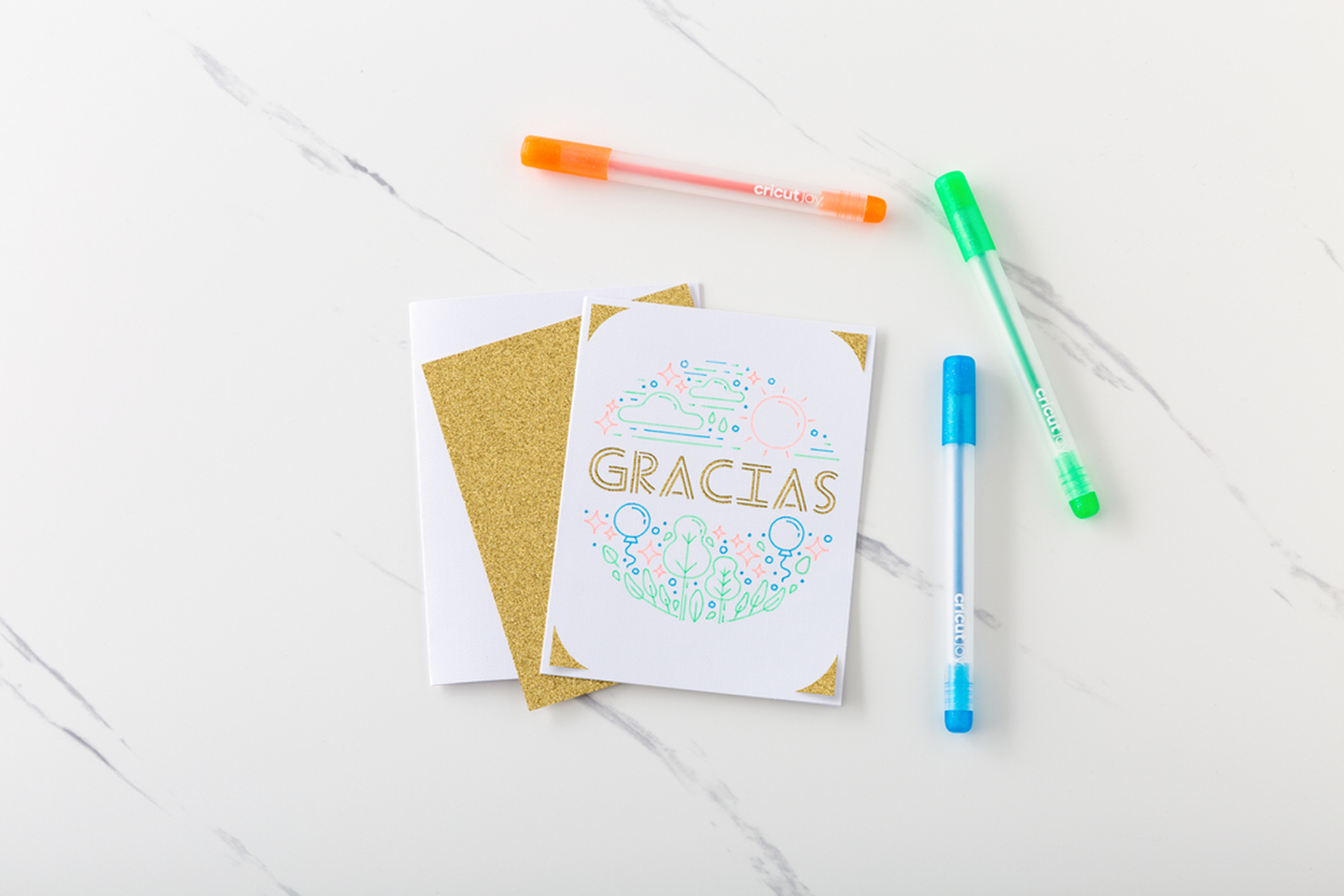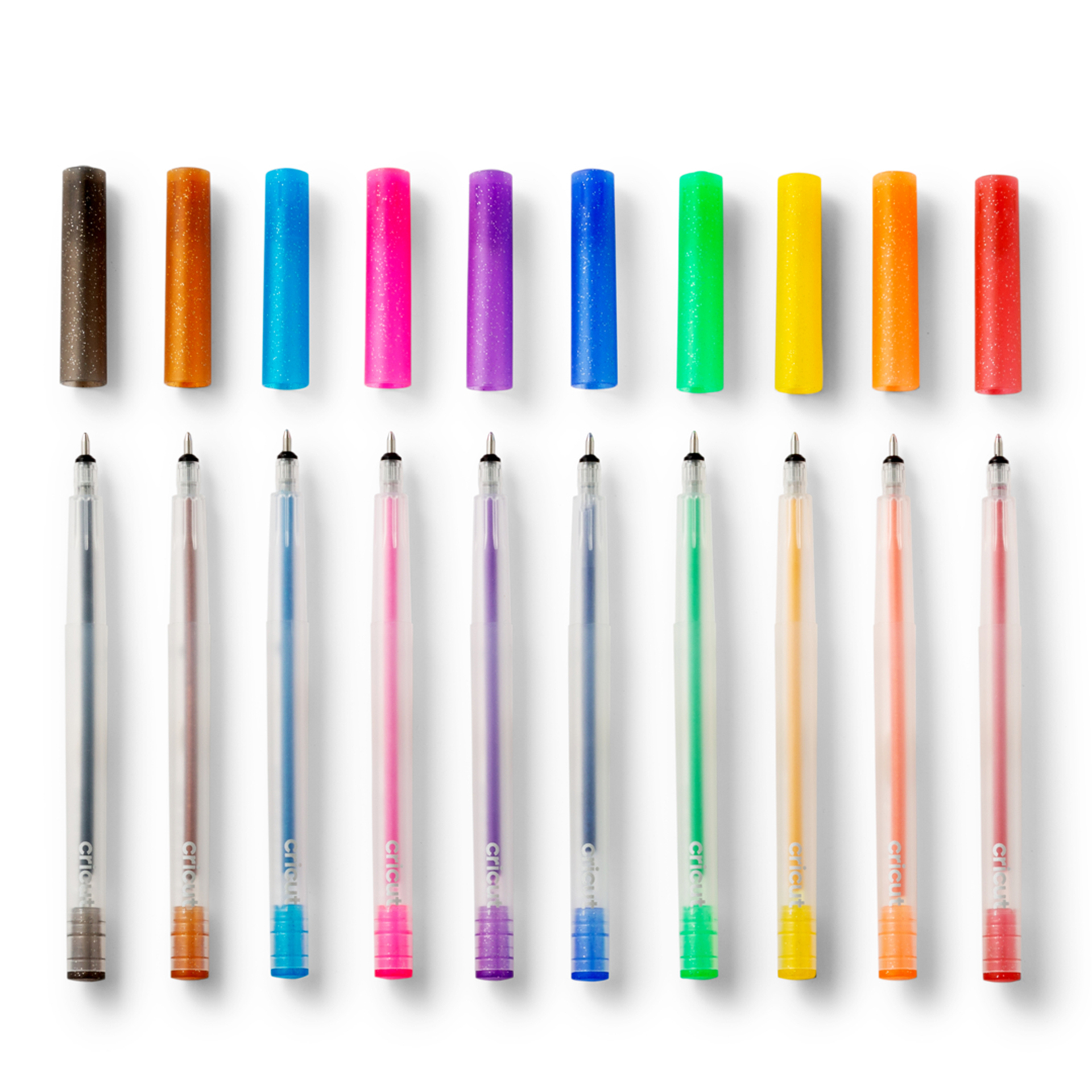 Cricut Joy Permanent Markers
Mark up bold lines using Cricut Joy Permanent Markers in classic black, or add flair with gold, silver, and copper. These nontoxic permanent markers bring you bold lines perfect for vinyl, paper, Smart Label materials, and more.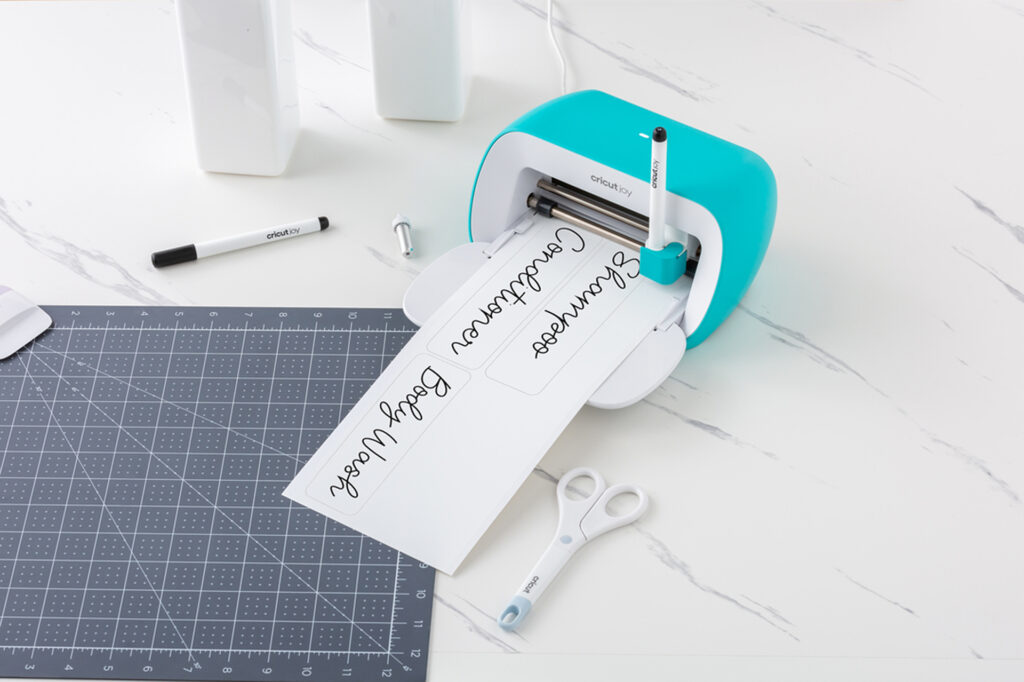 ---