If you're someone who likes to get started on your holiday decorations and gift-making early, then you're in luck. Cricut® machines are the holiday helper you never knew you had or needed.
Set it up on your table, choose or design a project, and make it! Cricut machines cut hundreds of materials so you can make everything from homemade cards to gift tags.
To celebrate Hanukkah this year, here are ideas to inspire your gifts for each night.
Hanukkah projects you can make easily
This 'Happy Hanukkah' card takes 5 minutes to make and only uses two layers of paper. Create easy cards to send all your loved ones within minutes.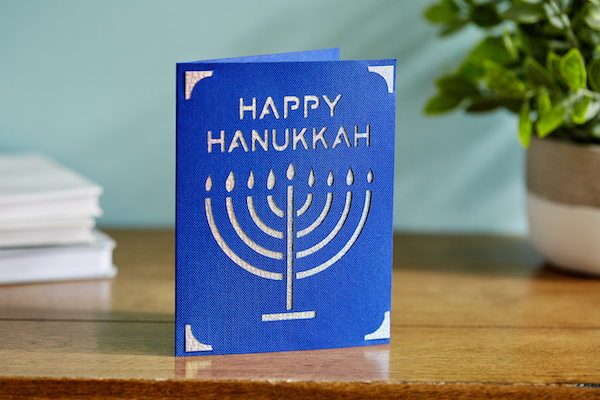 Make custom dreidel blocks with the kids for a fun crafting night while celebrating the holiday.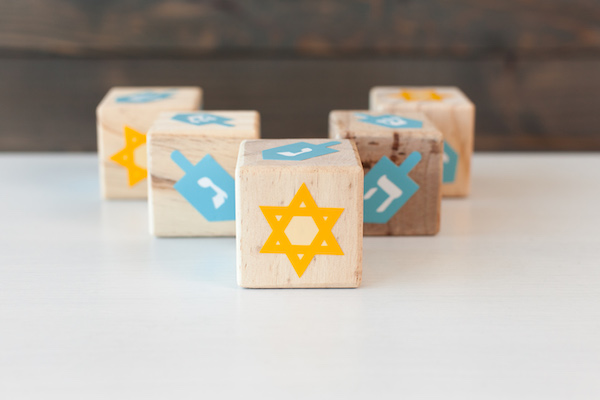 Make a custom Hanukkah banner and sign for your home.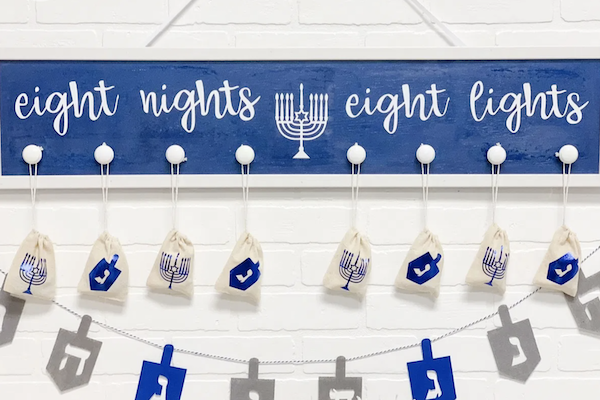 How many times have you wrapped a gift and forgotten to buy the gift tag? Make one in seconds with a Cricut smart cutting machine.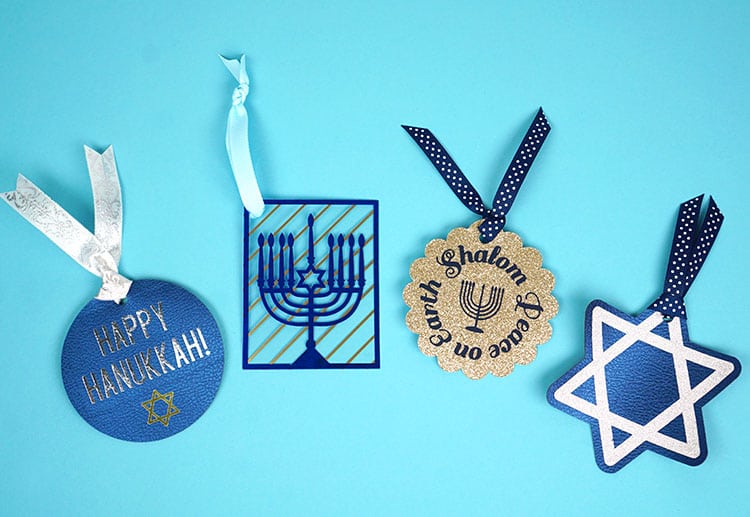 Give a personalized bottle of wine with these beautiful printable gift tags.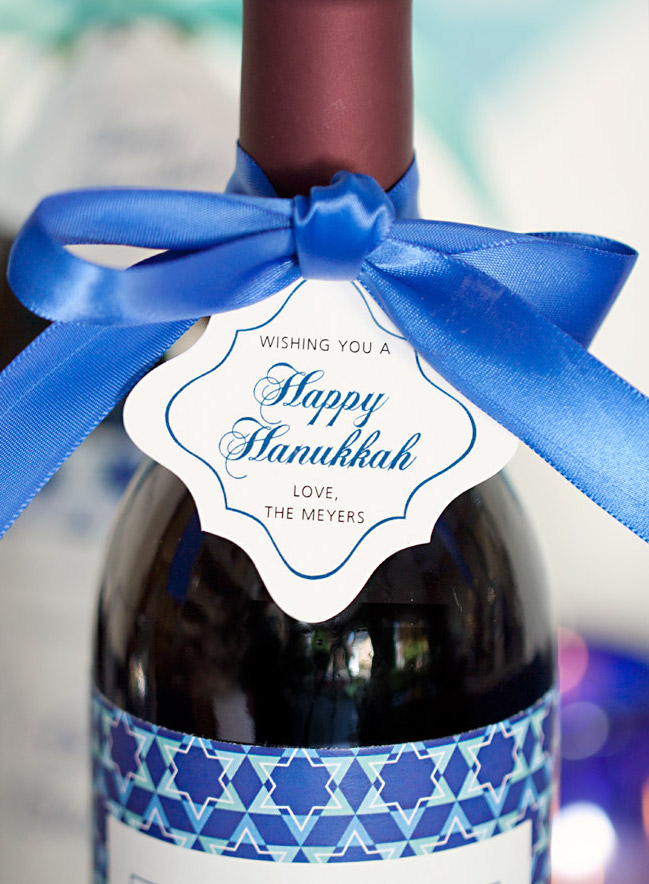 Give your desserts a special look with custom cupcake and cake toppers.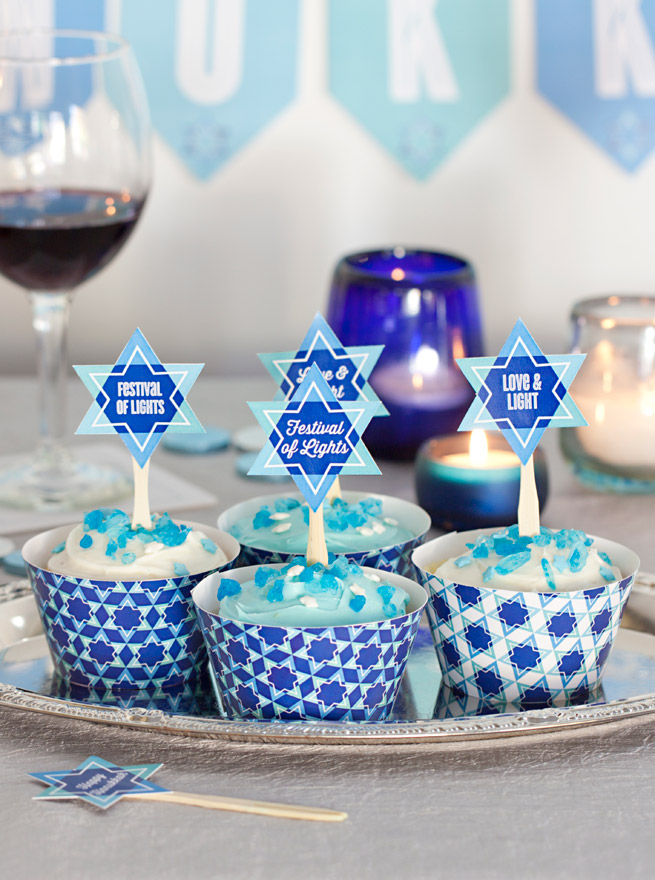 These custom coasters add festivity to any table in your home and they're easy to make with vinyl or Infusible Ink™.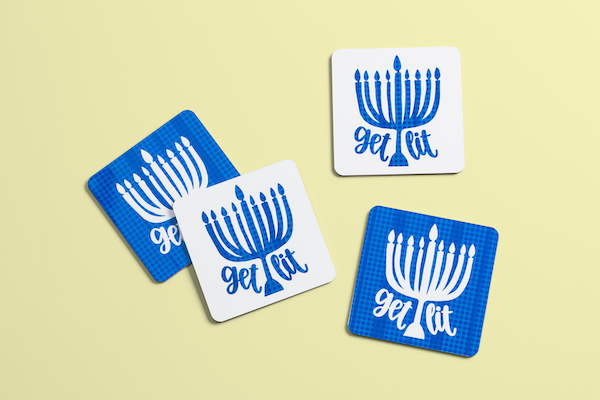 These Hanukkah party favors are simple to make and perfect for sending gifts to celebrate this year.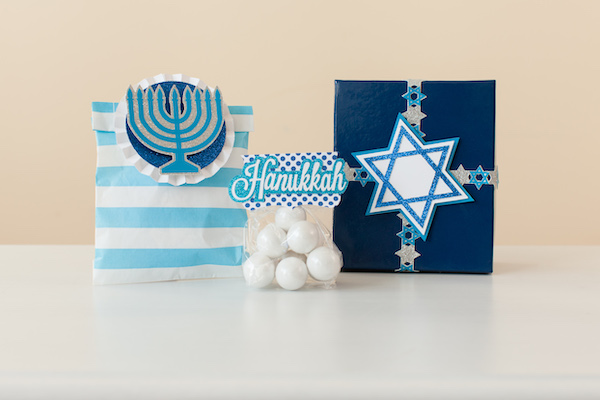 Find even more Hanukkah images and projects in Cricut Design Space®, a design app that's included with your machine. Need a little help navigating Design Space? Check out this series of Design Space help articles. Continue navigating through our blog or visit Instagram and Facebook for even more inspiration.
Share your Hanukkah projects with us in the comments to help us inspire others with your creativity.
To learn more about our machines and products, visit Cricut.com.
Search How-To
I want to make...