Let's face it, sometimes time can get the best of us. When it comes to finding the perfect Father's Day gift for the special dad in your life, perusing and picking can take an eternity. With so many options available across the web and in-store, simple shopping can turn into an entire ordeal.
If you waited a bit too long to find the perfect Father's Day gift, no need to panic! Cricut has you covered with 3 Father's Day projects both heartfelt and humorous. The best part? You'll be able to craft a thoughtful gift without sacrificing quality or time. Now, let's get to making.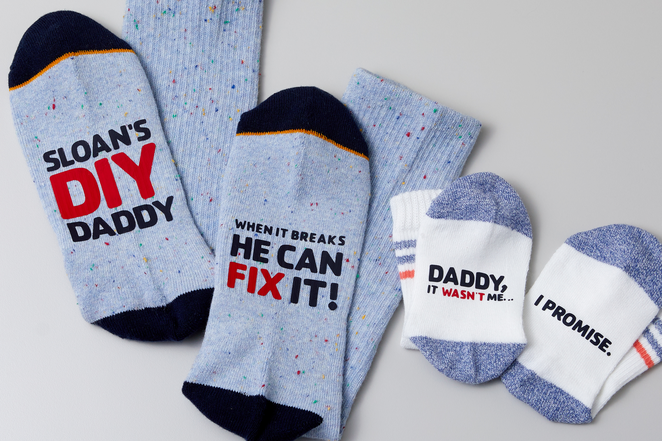 Cozy matching socks
Funky, funny socks have been on-trend for some time now. There are even businesses devoted to printing socks with personalized messages, or even family members' faces, on them. We'll show you how to do one better– and from home!
Keep a warm heart (and warm feet) with a set of matching socks made special for dad. All you need are a pair of cotton socks and iron-on vinyl in their favorite colors. The design can be cute or cheeky, totally customizable to any dad in mind. Plus, all materials can be easily sourced from local retailers, great when creating in a pinch.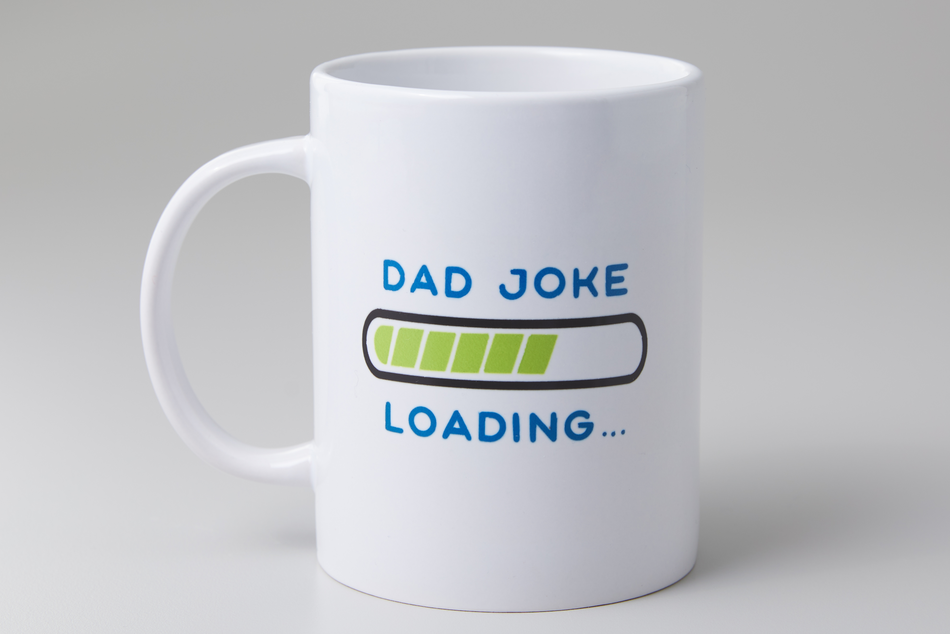 Dad joke loading mug
Sometimes dads require a bit of morning fuel before they're ready to take on the day (and likely slip a pun or two into the schedule). Show your dad you appreciate their tireless sense of humor with a dad joke inspired mug design.
This project uses Infusible Ink sheets and our Cricut Mug Press, both user-friendly and fabulous for quick creations. With help from Cricut machines, you'll create a gift both funny and functional that they can continue to use for years to come.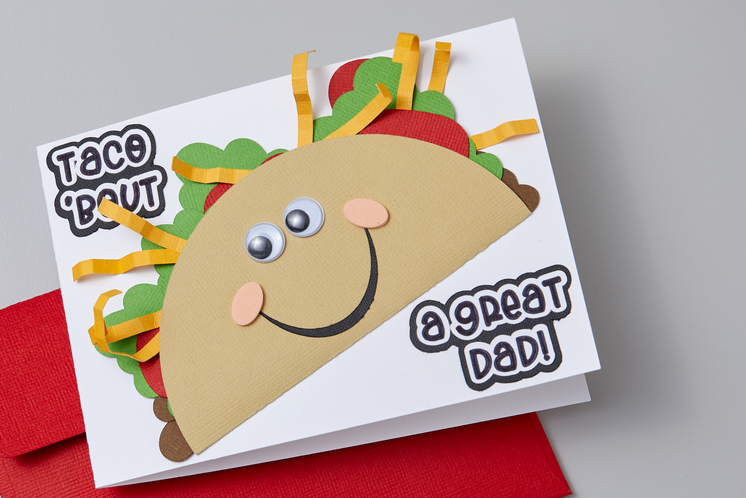 Taco 'bout a great dad card
Cricut crafters have composed a variety of handmade card designs, the perfect finishing touch to any Father's Day gift. Cards designed at home, especially with help from kiddos, always seem to carry greater meaning and memories. With Design Space tech and Cricut machinery, one can easily create a unique card in the same amount of time it would take to run and purchase a store-bought one.
Share love and laughter over a punny card this year. Our Taco 'Bout a Great Dad card design cuts layers of taco-themed card stock, simple for kids to then paste together so the entire family can be involved. Fill the inside with sincere messages from each member of the family for an additional earnest touch.
Which project are you most excited to craft this weekend? We can't wait to see what Father's Day gift you create– try checking out our kerned fonts for your projects as well, available for free now through June 20th, 2021!
Search How-To
I want to make...