3 benefits of designing bulletin board decor using Cricut
Prepping a few last-minute back-to-school bulletin boards? Brittany Jeltema from The SuperHERO Teacher is here to share tips for using Cricut machines and materials to design flawless bulletin board decor for your classroom.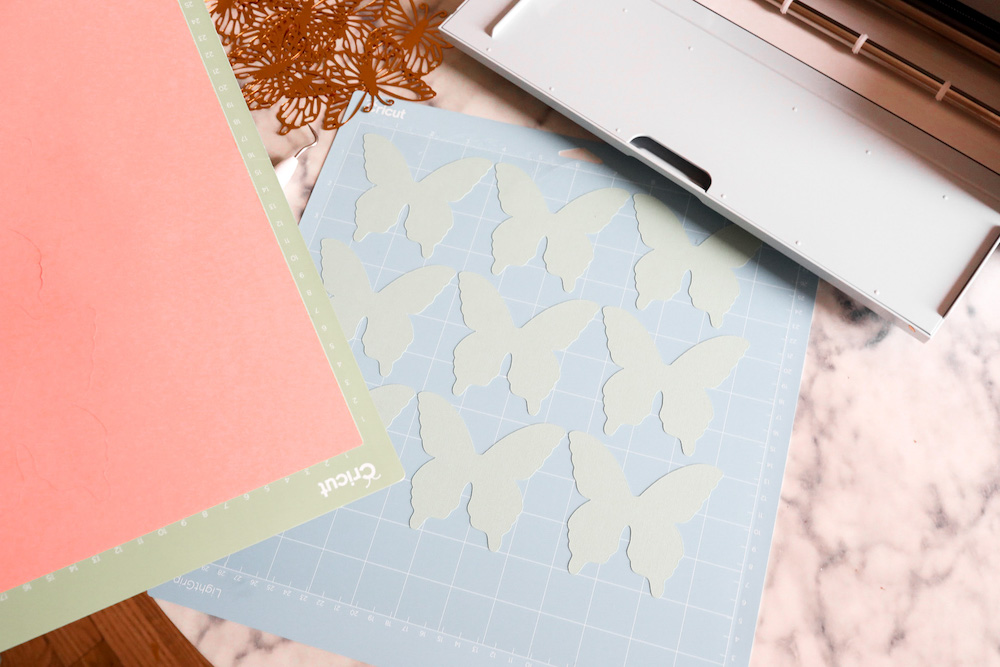 Brittany from The SuperHERO Teacher here! I flip classrooms for educators across the US, and with that comes A LOT of bulletin board designing. One of my favorite things to do is create interactive bulletin board kits that give students the opportunity to share their work. For example, this butterfly-themed set is all about goal setting and encouraging students to spread their wings and grow throughout the school year.
But how does Cricut come into play? In so many ways!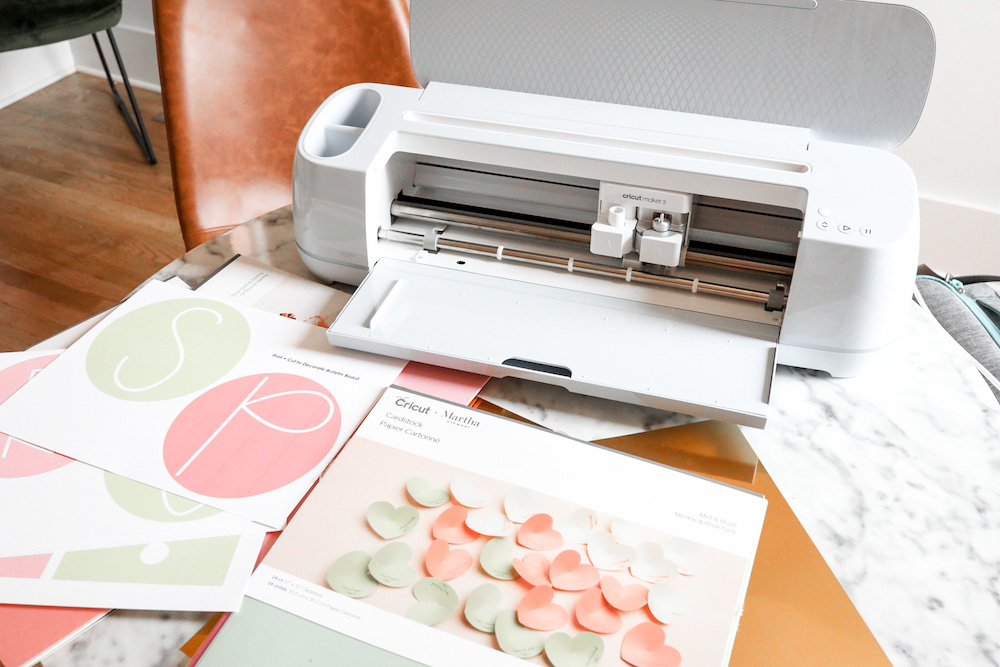 1. Cricut is a time saver
I love not having to do anything but simply upload my design and allow my Cricut to do the rest. I've saved hours, which gives me time to focus on more important things.
Let's be honest — nobody has time to cut out every single butterfly, letter, and piece of clipart to make their bulletin boards shine. With Cricut, you can simply upload your creation, or use the amazing images within their Design Space library, and it does all the work for you…and the cuts are perfect.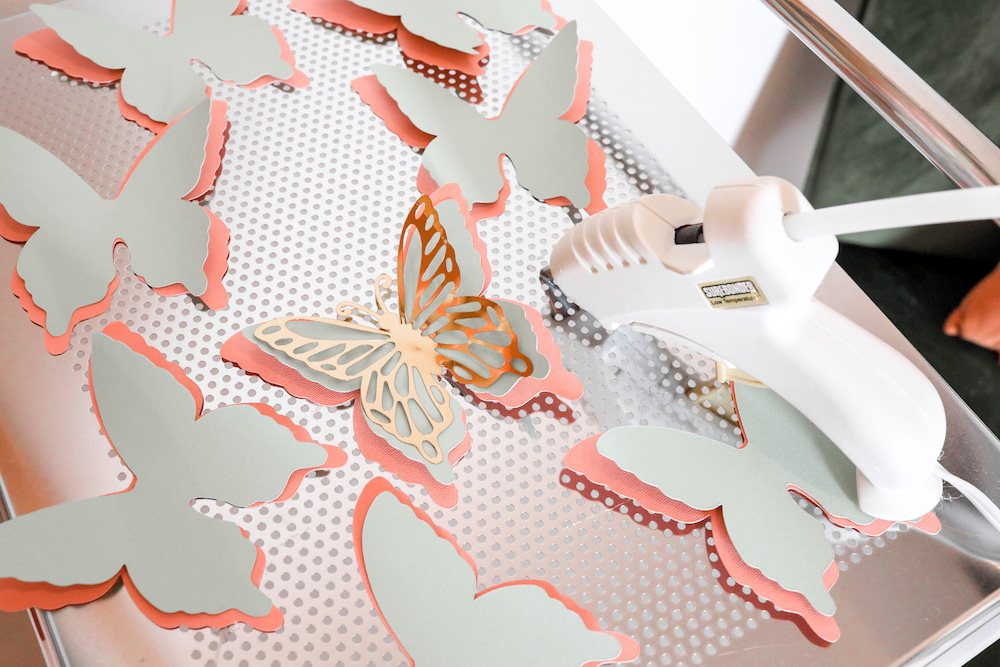 2. The quality can't be beat when using Cricut
We've all been there…cutting out letters that are jagged and crooked. But Cricut creates seamless lines, and that makes my design heart happy! As you can see, in this design, the 3D butterfly has a lot of detail that simply couldn't be accomplished without my Cricut.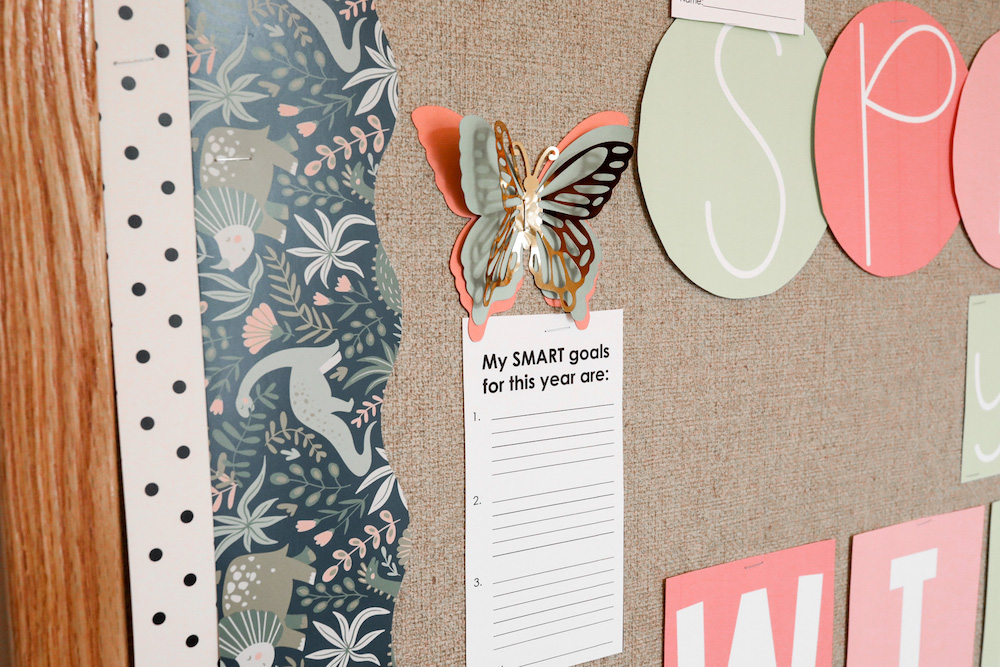 3. Creating with Cricut inspires me to unleash my creativity
The speed and precision of the machines enable me to create boards that are interactive and purposeful while still being aesthetically pleasing!
When creating your bulletin board design, consider how your boards are serving a purpose in your classroom. For instance, this Spread Your Wings kit helps students write SMART goals they hope to achieve throughout the school year.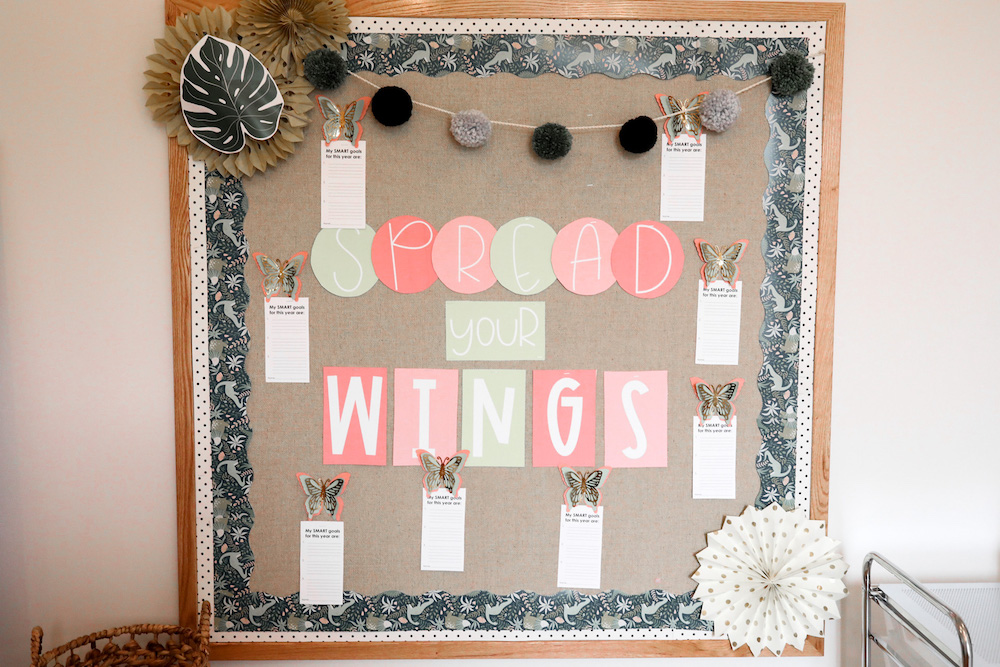 To create my featured Spread Your Wings bulletin board set, I used the following Cricut products: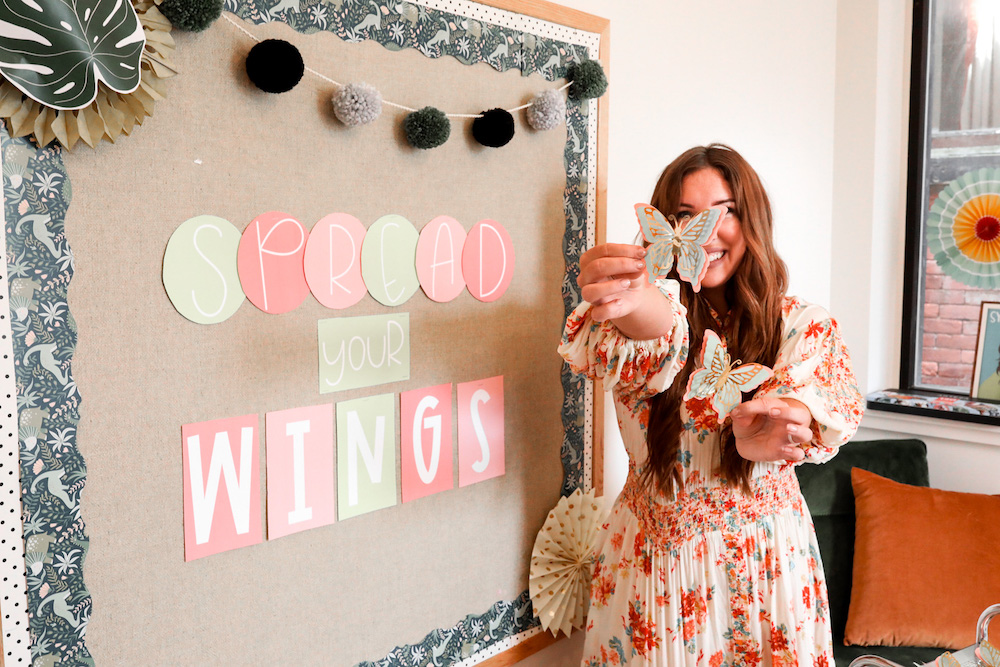 Check out my Instagram for more fun Cricut designs, @thesuperheroteacher. You can also read about additional gorgeous DIY teacher projects here on the Cricut blog!