2021 ideas for Pride outfits and top fashion trends
Pride Month is a celebration of freedom, individual expression, and embracing all identities.
With parades and parties quickly approaching, everyone wants to look and feel their best. Community members and allies alike are looking for fun and colorful fashions to represent the brilliance of diversity and inclusion.
Many of the biggest Pride fashion trends of 2021 cater to loud and proud personalized pieces. Whether you're wanting to DIY custom denim or rock an array of multicolored accessories, Cricut has the lowdown on the perfect Pride outfit ideas for celebrating this season.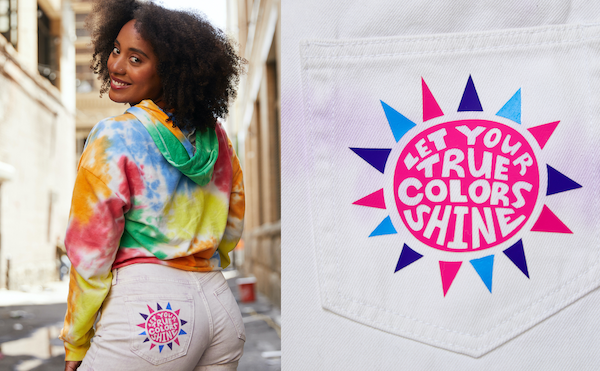 Hand-painted pieces and patches
TikTok has quickly popularized upcycling and DIY fashion techniques to breathe new life into old favorites. Hand-painted denim jackets, pants, and shorts offer an imperfectly perfect touch. Pocket patches and decals can also be easily applied to make a statement.
Cricut vinyl makes it simple for newly minted DIYers to add a spectrum of trendy painted or patch designs to tops, bottoms, shoes, and more with stencil and iron-on options. Design Space decals like our True Colors Pocket Patch are the perfect beginner's project to get the handmade look!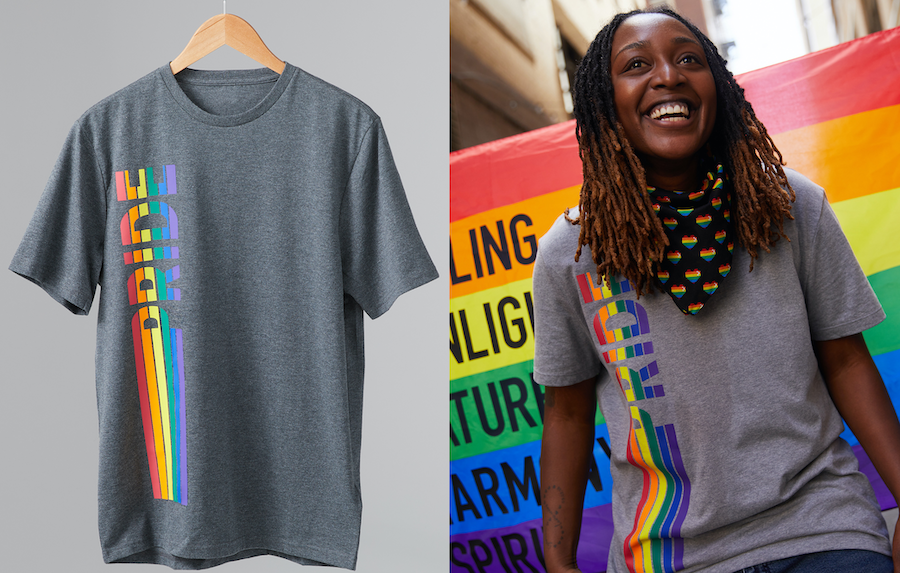 Colorful statement tees
Statement tees have been a Pride fashion staple for years. While store-bought shirts offer a variety of generic designs in a pinch, nothing beats a custom tee outfitted with statements and designs suited to your style and identity.
Swapping the colors of our rainbow Pride shirt for the colors of your community is an easy way to add a bit of additional self-expression to a basic tee. Mix it up by adding this decal to a 70s ringer tee for a retro look or create your own iron-on phrase in Design Space.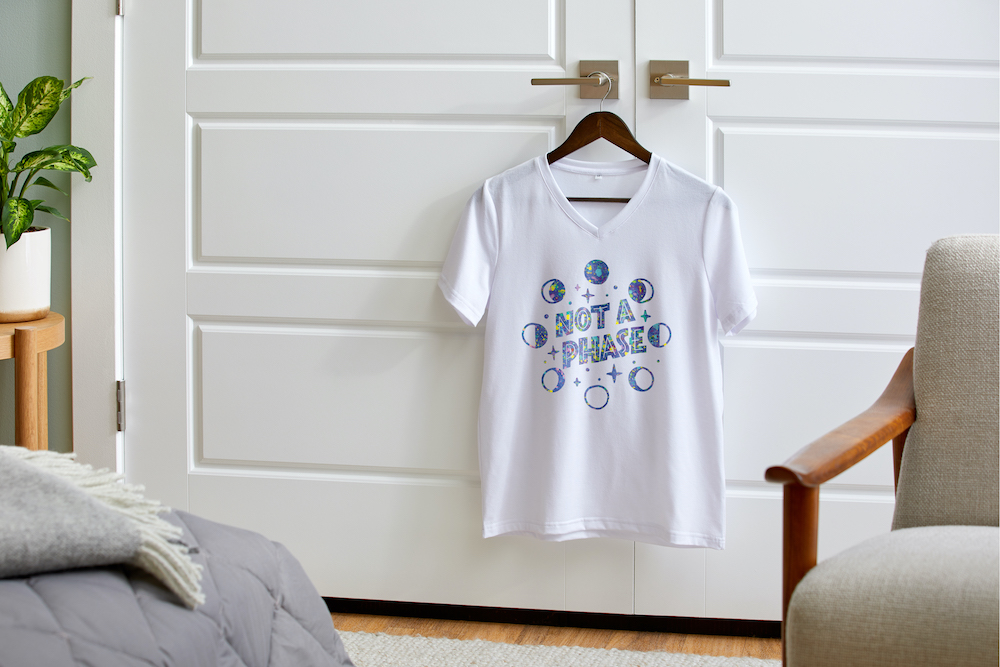 Tongue-in-cheek graphics
While serious about the significance of the season, many fashionistas aren't afraid to raise a few chuckles with clever designs that pay homage to the LGBTQ+ experience. These are easy to splash across all kinds of apparel with the use of iron-on materials (and a bit of cheeky creativity)! Designs like our Can't Think Straight and Not a Phase graphics are perfect on a crisp white tee, while our Purrride graphic looks amazing on a comfy yet chic raglan for another retro look.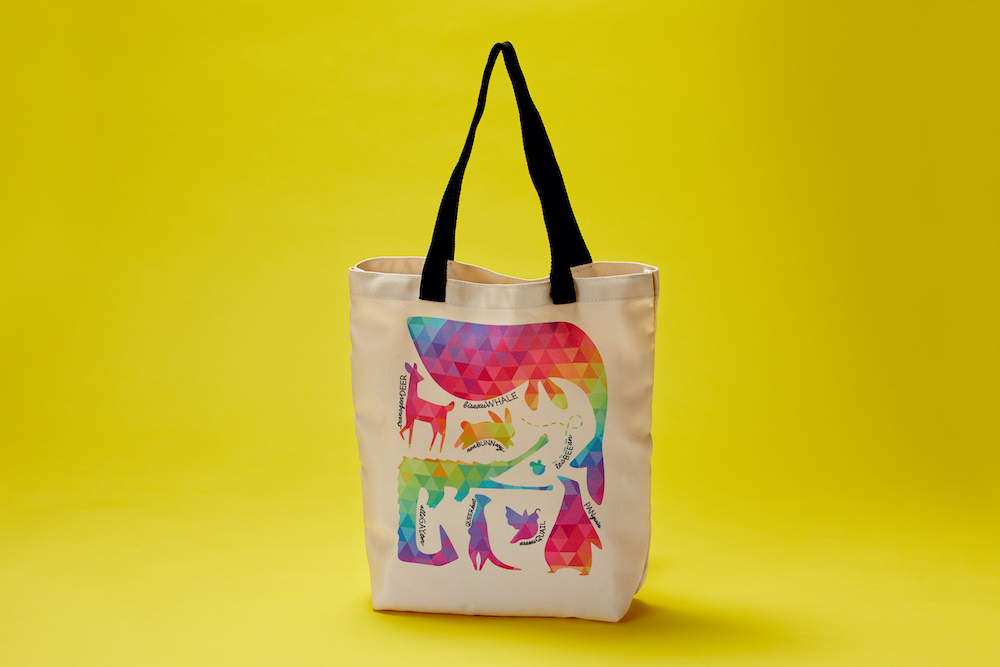 Sustainably chic shoppers
Tote bags never seem to fall out of style (they're constantly trending on Pinterest for a reason, after all). Conscious consumers are wanting to invest in pieces that are both functional and earth-friendly. For Pride season, totes are especially great to have on hand to store flags, party materials, and other accessories. Showcase your colors with this Diversity Animals design on a durable tote built to last through the month of June and beyond.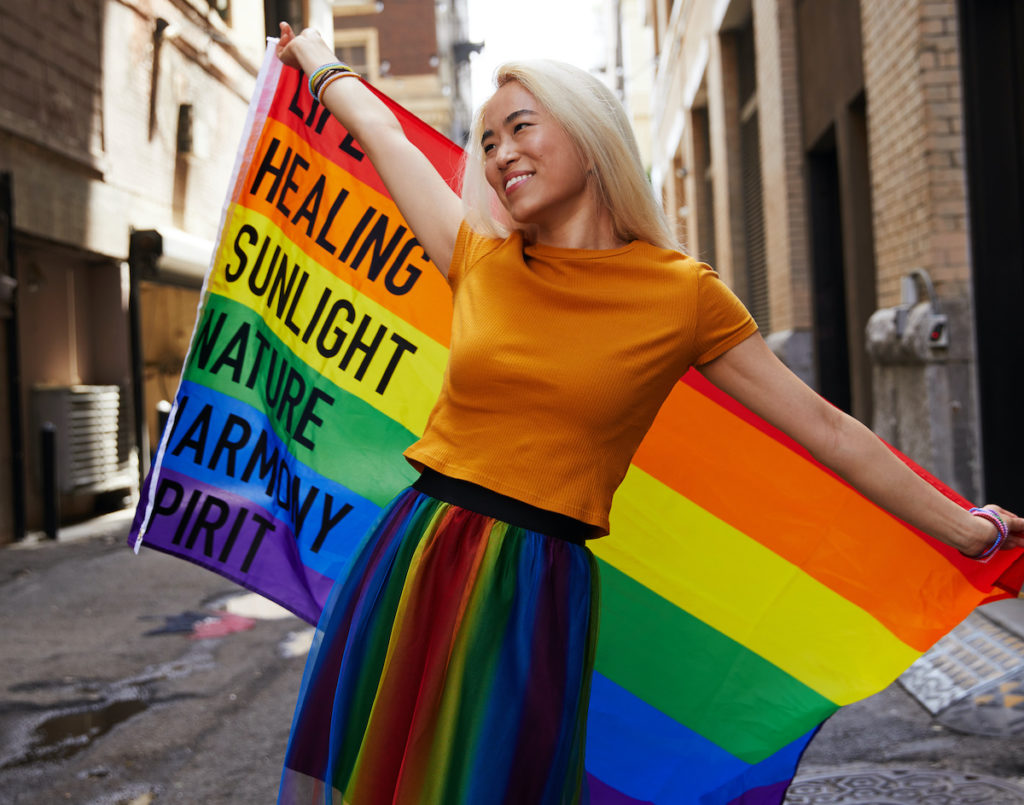 More is more
Haven't you heard? Maximalism is all the rage. Y2K trends have brought back chunky accessories, crazy colors, and loud prints that pay perfect complement to the bright and bold nature of Pride. Now is the perfect moment to mix and match with different fabrics, fits, and fly your flag high.
Which of these Pride outfit ideas are you excited to try? Share in the comments below, or tag us in your DIY looks @officialcricut!