The best Mother's Day gift is the one she wouldn't ever think to ask for, but will end up using all the time. If your mom, grandma, mother-in-law, or whoever you are celebrating this Mother's Day is a coffee or tea drinker, indoor plant lover, work-from-homer, or really anything else-er, she'll love receiving a handmade mug. Customize it to fit her personality and lifestyle – make it perfect for planting a new succulent, or organizing pens and pencils on her desk, or holding her morning cup of joe. Here are 10 of the best DIY mugs for all the moms in your life.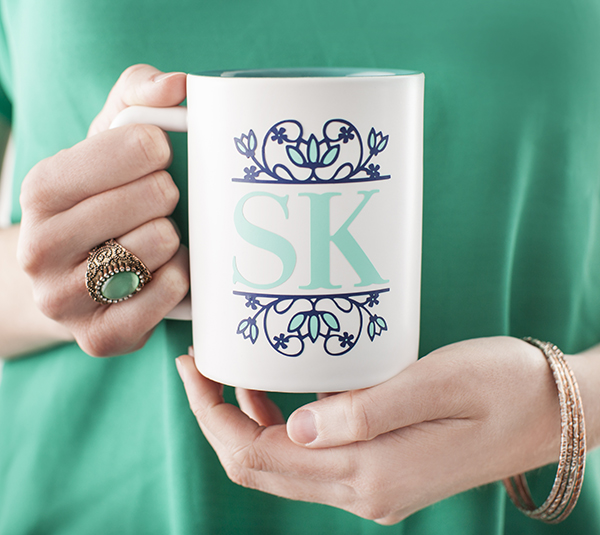 Monogram mug
Adding a touch of personalization is gift giving 101 – a simple monogram or custom name mug will make your giftee feel extra special because the gift is one-of-a-kind and especially for her. Use the Cricut Mug Press™ to make and choose between classic block monograms, classy lined monograms, or even monograms drawn with tiny flowers.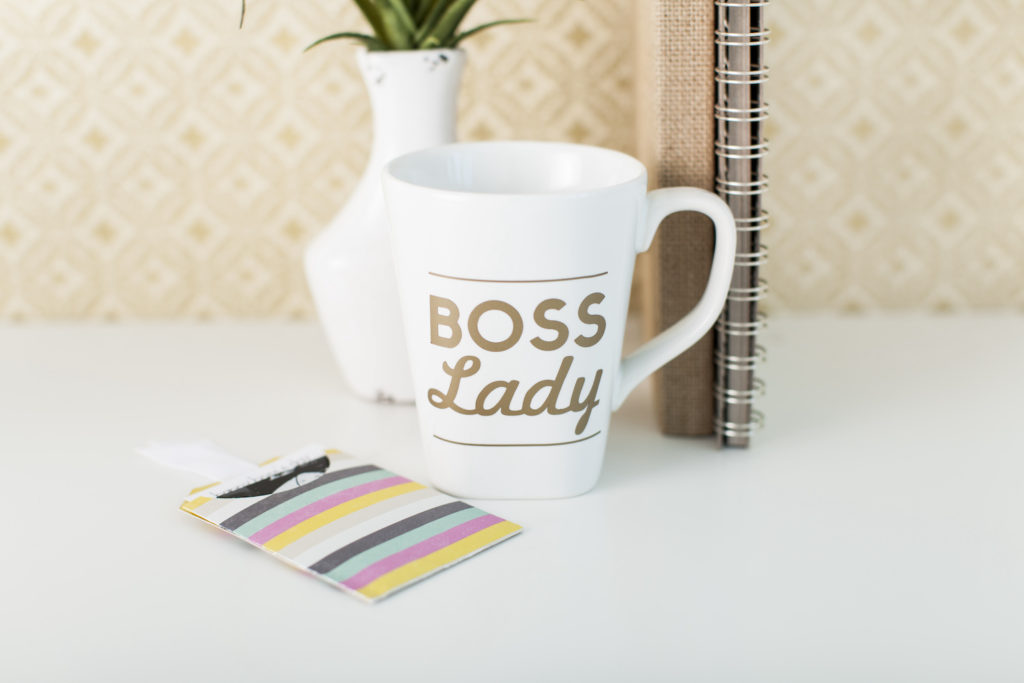 "Boss Lady" mug
On one side, this coffee cup looks like any other coffee cup. But it's got all the bells and whistles it needs to tell the world exactly who your mom is. It will look great on her desk at work or in her hand all morning as she busies herself around the house. It's the perfect gift for a woman who's the boss at work, at home, or both.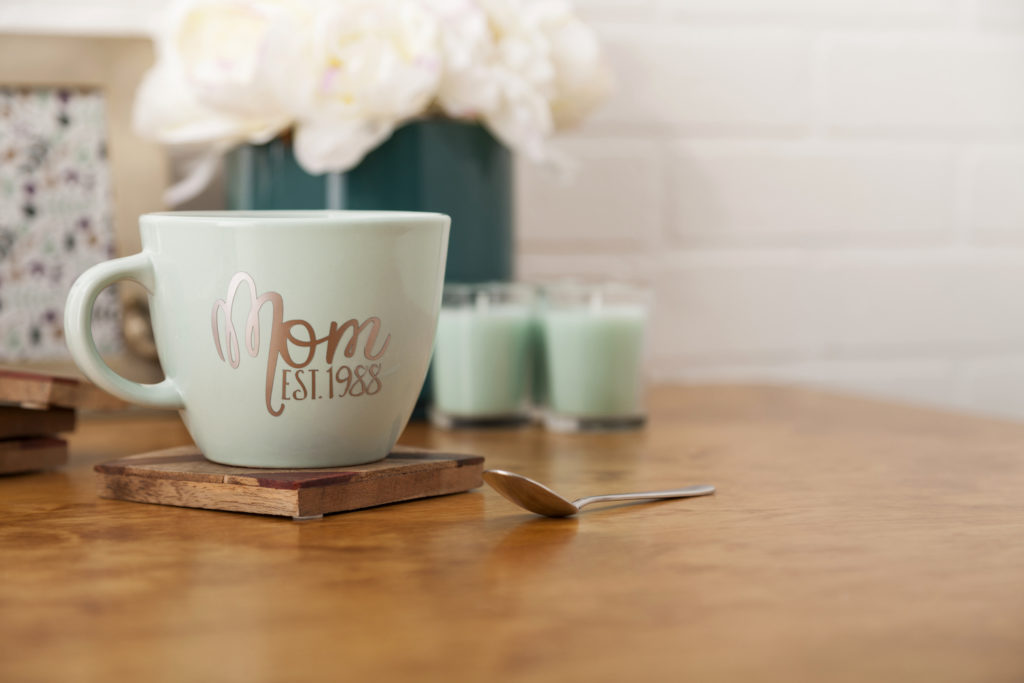 Birth year mug
She will never forget the day she became a mom, but this special mug will make every morning a little bit nostalgic.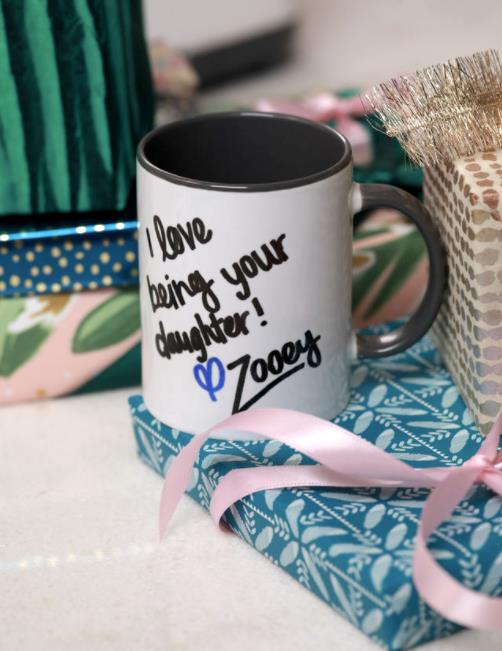 "I love being your daughter" mug
There's nothing more special than a handwritten note, and this mug makes it permanent. Your mom can stick pens and pencils in it on her kitchen countertop, use it to drink her morning tea, or pop her makeup brushes or toothbrush in it. She'll love reading your sweet, simple words and want to look at this meaningful mug every day.
Home state mug
If your mom or other Mother's Day gift recipient is far from home, this mug is the perfect gift to remind her that home is where the heart is. Customize this mug with her home state to let it serve as a reminder of where she comes from.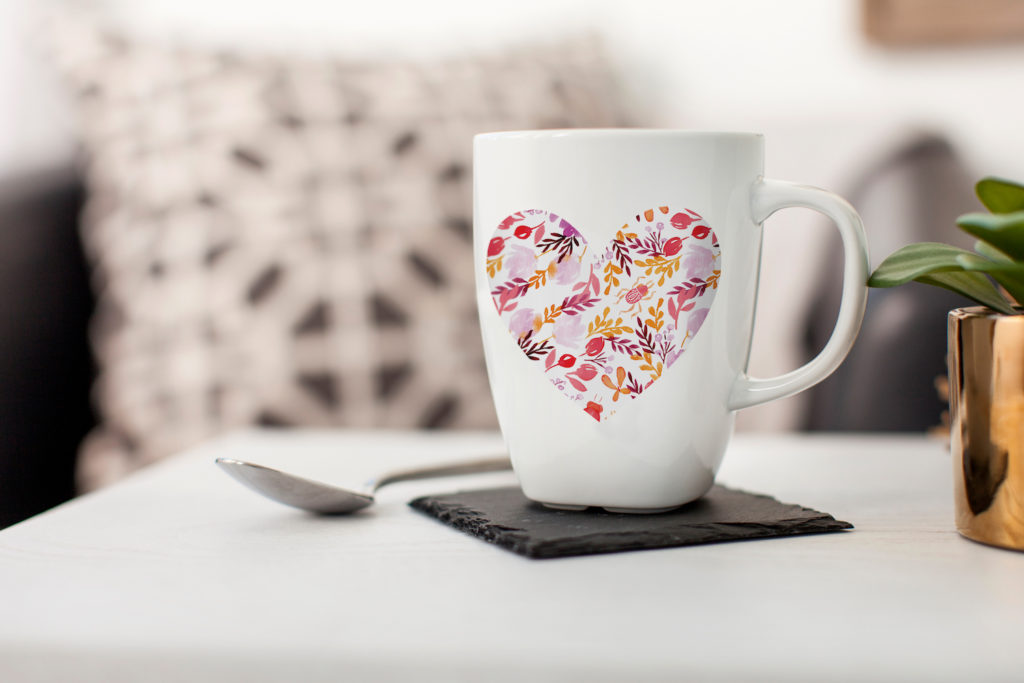 Heart mug
Sweet and simple, this floral patterned heart mug represents the love you have for your mom and the respect you have for her morning ritual: coffee. Sweeten up her routine even more by throwing some coffee pods into the gift bag.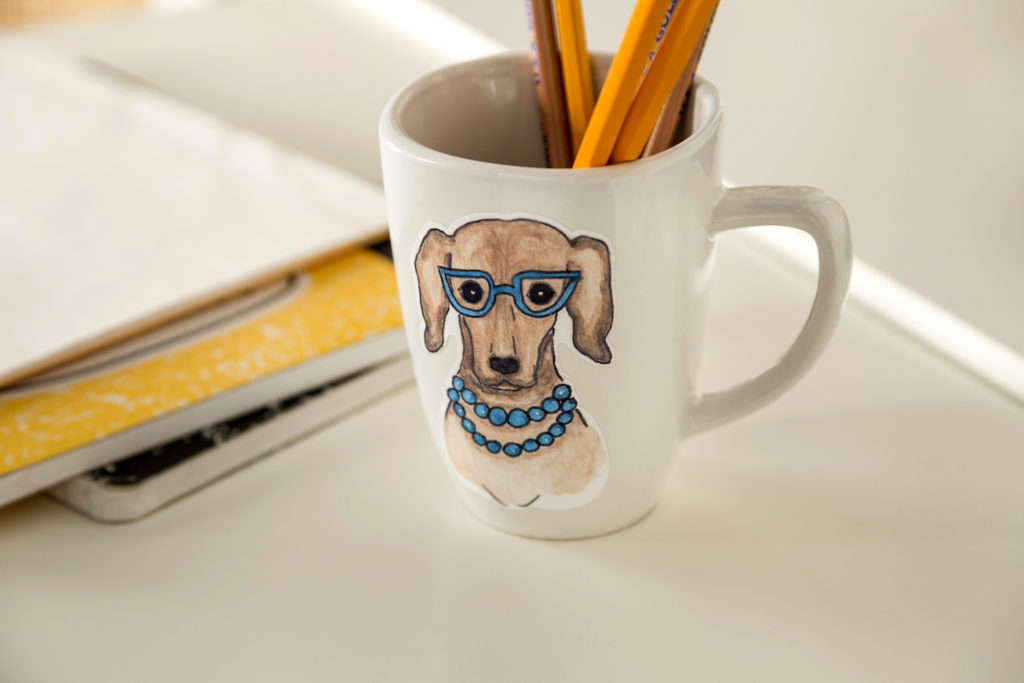 Dog portrait mug
If your mom loves her furry little Fido, she'll love glancing at this cute dog-themed mug throughout the day.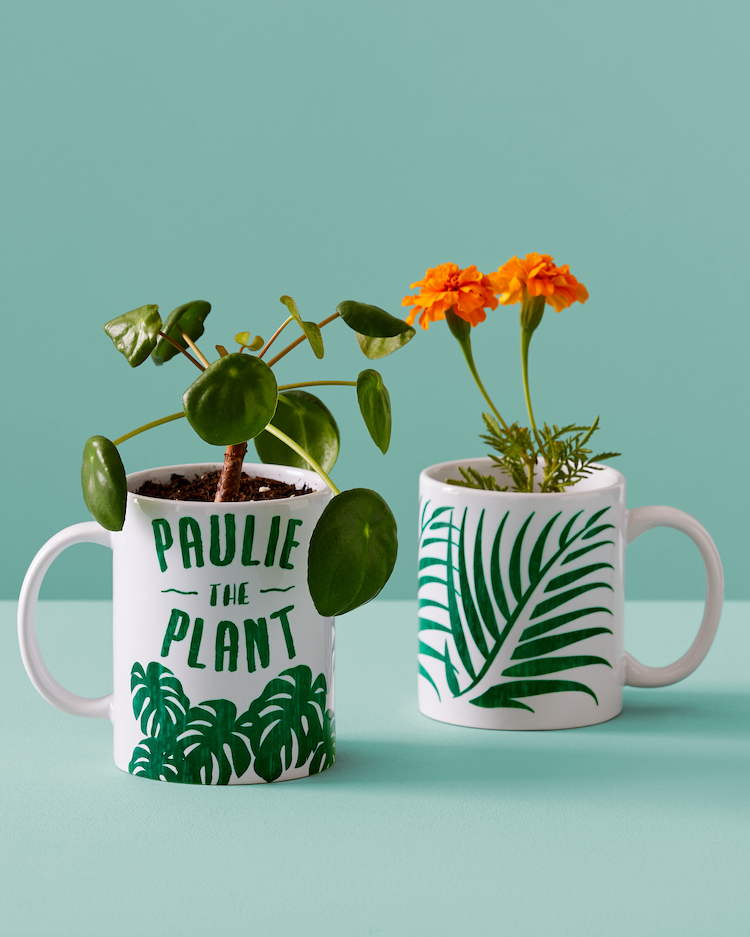 Plant mugs
She always comes home from the grocery store with a new succulent or mini plant, so gift her her own little set of planters! These fun plant-themed mugs are a perfect fit for small cacti, bouquets, or even a mini herb garden. Her plants will look fresh and lively – so long as she has plenty of water and a green thumb!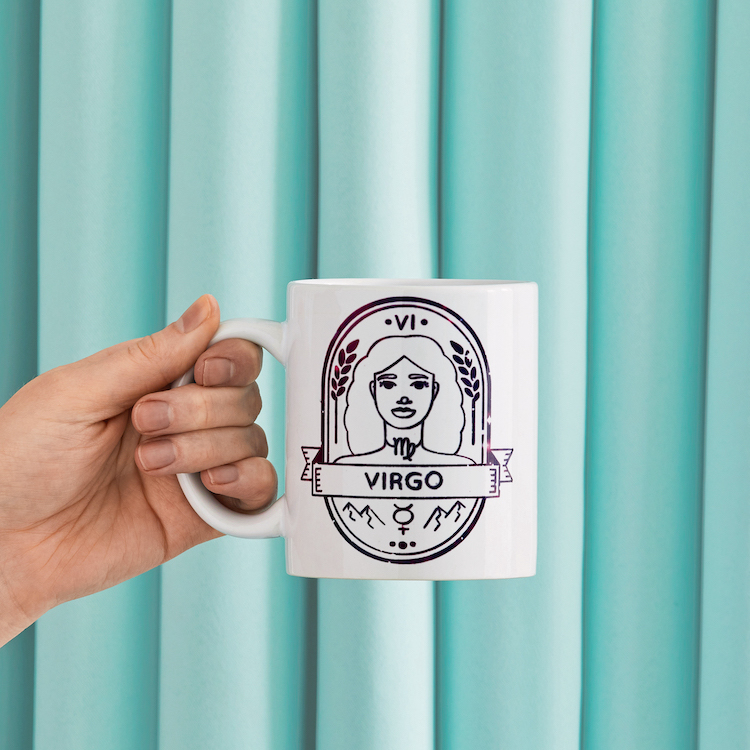 Zodiac symbol mug
If she's the kind of woman who "has everything," gift her a personalized zodiac mug. It's personal, quirky, and doubles as décor. Make it a set with these mystic mugs for a Mother's Day gift that's perfectly unique.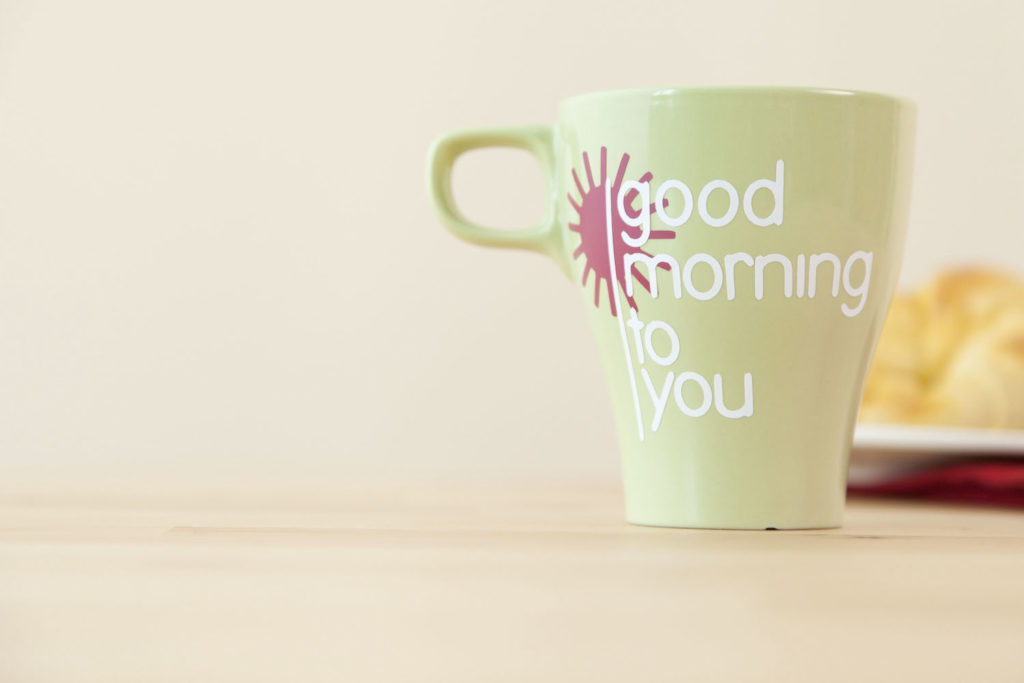 "Good morning" mug
This optimistic mug will greet mom every morning with a cup of the bright side. Remind your mom to have a "good morning" as she sips her coffee every a.m.
Looking for even more Mother's Day gift ideas? Check out our Mother's Day gift guide for 30+ DIY ideas for every kind of mom.
Search How-To
I want to make...